Get just about any media file on to your iPhone using WALTR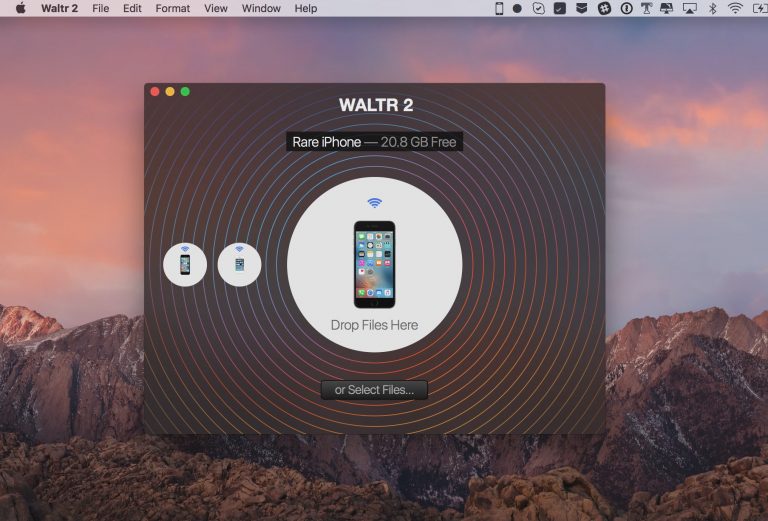 iTunes has to be the marmite of applications. Essential for getting content onto your iPhone, but frustratingly bloated and slow. Worse, iTunes is designed for the lazy user, making it super-easy to purchase your content directly from within the application.
You can, of course, transfer your media files to iTunes, by simply dragging and dropping the content and iTunes will handle the artwork and upload your files. But only if they are of the supported format. If you've ripped your CDs in the FLAC format, you can't get this onto iTunes unless you've converted the files elsewhere. If you have a 4K video, there's no easy way of getting this onto your iPad via iTunes.
SEE ALSO: Get WinX MediaTrans -- an iTunes alternative for Windows -- FREE for a limited time ($59.95 value)
WALTR could be the solution. Although it's a commercial tool, priced at $39.95, the advantage of it shipping with a lifetime license means it's a once-only purchase and you can use it to convert your files for years to come.
What it isn't is a media management tool. It's not a replacement for iTunes. Think of WALTR as a tool you can use to get unsupported content onto your devices, as easily as possible. All you have to do is drag the content to WALTR, the tool will process the data, convert it to the appropriate format and upload to the relevant section on your device. You can then view an uploaded movie alongside your other iTunes movies, an audio track alongside your Apple Music files and your audiobook in the iBook app.
The trial version of WALTR is fairly flexible, too. With a 24-hour full conversion facility, you can get a lot of unsupported files onto your devices if you put in the time and effort. Available for both Mac and Windows computers, with support for old iPods, it could be the easiest too for migrating your content, without having to even consider iTunes.
Download WALTR now.