Trump takes to Twitter to complain that Facebook is anti-Trump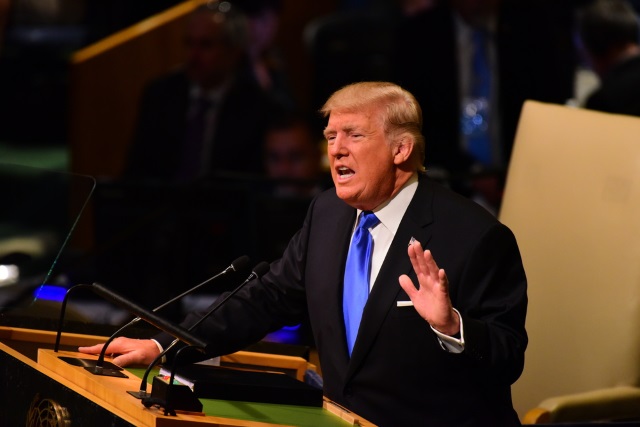 Facebook is currently under investigation for displaying advertisements placed by Russia to try to influence the 2016 presidential election against Hillary Clinton, but Donald Trump is convinced that the social network is against him.
In a tweet, the president set out a simple accusation: "Facebook was always anti-Trump." Dredging up his bugbear of "fake news" he also made the same claim of television networks and newspapers. More than this, he suggests that there may have been collusion between those he regards as being "anti-Trump."
See also:
Facebook has been criticized by people from both ends of the political spectrum about perceived bias, and for Trump to voice the opinion that someone is opposed to him is hardly surprising. The president did not elaborate on his accusation about the social network -- nor provide any evidence to support his claim -- but his tweet was met with widescale derision.
The US president tweeted:
Facebook was always anti-Trump.The Networks were always anti-Trump hence,Fake News, @nytimes(apologized) & @WaPo were anti-Trump. Collusion?

— Donald J. Trump (@realDonaldTrump) September 27, 2017
He went on to say that despite his belief that Facebook was opposed to him, he has the support of the people:
..But the people were Pro-Trump! Virtually no President has accomplished what we have accomplished in the first 9 months-and economy roaring

— Donald J. Trump (@realDonaldTrump) September 27, 2017
Twitter has defended itself for failing to take action about what many people perceive as threatening tweets posted by Trump, but Facebook is yet to speak out about the accusations that have been leveled at it.
Image credit: a katz / Shutterstock