Newegg makes it easier for consumers to build a PC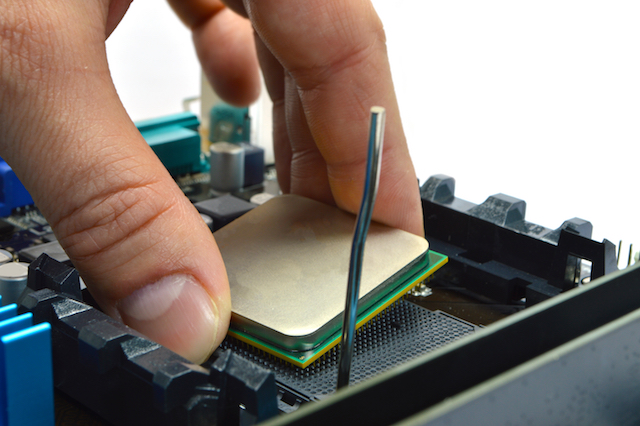 Once you build your first PC, it is hard to go back to buying pre-built machines. Not only is building a computer a great learning experience, but it is very personal too. You get to pick every component of your PC, piece by piece. It is super rewarding and very fun.
Unfortunately, a first build can go very wrong. It is not uncommon for first-timers to buy the wrong parts. Compatibility aside, they can dedicate too much of their budget on a certain component, when they should be putting more money towards another. If you have an unlimited budget it can be quite easy, but come on, not many people can claim that. Thankfully, online retailer Newegg is launching new kits that put "newbies" on the right track.
"Customers will be presented with a series of questions that will ultimately point them to the PC Build Kit that matches their requirements. First, they choose one of six cases. Once a case is selected, the customer indicates if they want to build an AMD- or Intel-based machine. From there, they simply choose whether they want a good/better/best configuration, taking into consideration their performance requirements and budget range. Once these questions are answered, they are presented with the build kit that most closely matches their needs," says Newegg.
ALSO READ: Intel officially announces 8th Gen Core desktop processors
The popular retailer further says, "All PC Build Kit customers receive a bonus Swag Box, which includes a variety of items from participating manufacturers. Also included are items from Newegg including a promo gift card, keyboard, mouse, tool kit and free membership to Newegg Premier --everything a customer needs to build and enjoy a new rig."
While some people will argue that this Choose Your Own Adventure-like buying process takes away from the PC building experience, I would disagree. Look, consumers can still choose to go it alone -- this is merely another option. Quite frankly, when I look back at my early days of PC building, I wish I had a little help -- it could have curbed some of the frustration!
If you want to give Newegg's new PC Build Kit buying experience a try, you can access it here. One thing to note, however, is the builds are on the pricier side -- the retailer doesn't seem keen on recommending meager hardware. No matter what I tried, every build exceeded $1,000.  Those wanting to build something affordable will have to do it the old-fashioned way!
Photo Credit: Sergey Gostev / Shutterstock