Roku blocks XTV channel and shows FBI warning to pirates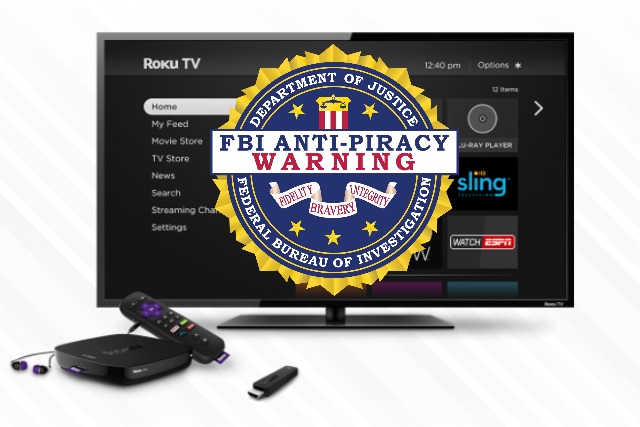 Roku has started to clamp down on pirate channels such as XTV. In addition to the channel closures, Roku is also displaying an FBI anti-piracy warning to those who try to access them.
In recent months the focus has been on piracy on Kodi, but the problem also exists on other platforms. Roku closed down the XTV channel -- which was "known and loved by hordes of Roku users looking for free access to cable channels and popular network shows" -- and it didn't take long for it to reappear as XTV-2. This too has now been closed down, and the anti-piracy warnings have started.
See also:
Just like Kodi and Kodi addon sites, Roku has been embroiled in recent lawsuits relating to piracy. It seems that the company is keen to fend off further legal action, and is taking proactive steps to do something before piracy becomes too much of a problem. Cord Cutters News shared details about Roku's anti-piracy operations.
Although it's not clear that the FBI is actually involved in the cleanup operation, the message Roku displays to users reads:
FBI Anti-Piracy Warning: Unauthorized copying is punishable under federal law. Roku has removed this unauthorized service due to repeated claims of copyright infringement.
In fact, in a statement given to TorrentFreak, Roku clarified that it is taking the anti-piracy stance on its own:
We want to send a clear message to Roku customers and to publishers that any publication of pirated content on our platform is a violation of law and our platform rules.

We have recently expanded the messaging that we display to customers that install non-certified channels to alert them to the associated risks, and we display the FBI's publicly available warning when we remove channels for copyright violations.
Anyone who tries to add a non-certified channel to their Roku device is now also greeted by the following message:
THIS IS A NON-CERTIFIED CHANNEL. Roku requires all channels to abide by Roku's terms and conditions and to distribute only legal content. Roku does not test or review non-certified channels. By continuing, you acknowledge you are accessing a non-certified channel that may include content that is offensive or inappropriate for some audiences. Moreover, if Roku determines that this channel violates copyright, contains illegal content, or otherwise violates Roku's terms and conditions, then ROKU MAY REMOVE THIS CHANNEL WITHOUT PRIOR NOTICE.
The change should only affect unofficial channels. Anything obtained through the Roku Channel Store should have already undergone checks to ensure that it meets the company's standards.