Microsoft Cortana-powered Harman Kardon Invoke speaker hits stores October 22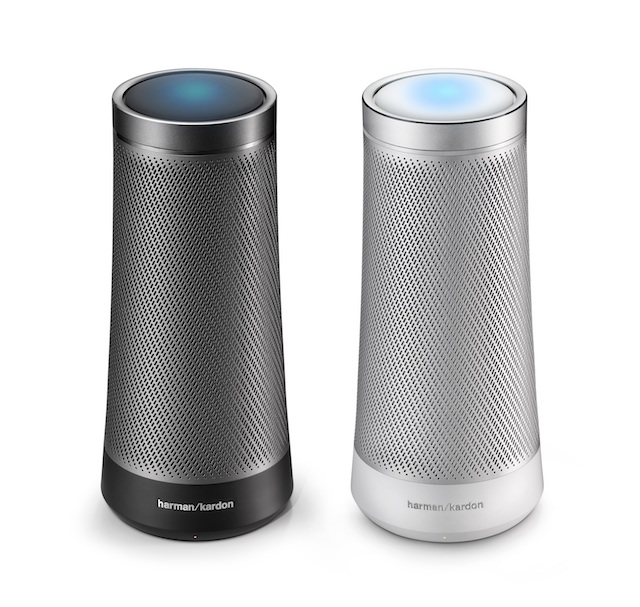 I have sort of a love/hate relationship with Cortana. She is actually quite the good voice assistant. When I used Windows 10 Mobile, I found her to be superior to Siri. With that said, I don't really need a voice assistant on my desktop computer, so it feels like Cortana is invading my space when I use Windows 10. In comparison, Siri is much less apparent on macOS -- I forget she is there, to be honest.
Since I no longer use Windows 10 Mobile, and I don't really leverage Cortana on my desktop PC, I guess Microsoft's assistant is largely out of my life, right? Not so fast. On October 22, the Cortana-powered Harman Kardon Invoke speaker hits stores. Actually, I got one early, and I will be playing with it this weekend in the BetaNews Lab. With this speaker, the virtual assistant can serve me in a standalone setup -- no need to go to my PC. Intriguing...
"With more than 60 years of sound expertise, Harman is renowned for blending rich audio with best-in-class design. Crafted from premium materials, Invoke delivers powerful 360-degree sound from three direct-radiating woofers, three direct-radiating tweeters and two passive radiators. Invoke also features Harman's Sonique far-field voice recognition technology with seven-microphones, ensuring that Cortana can hear you from any direction. Music services available at launch include Spotify Premium, iHeartRadio, TuneIn, and we are working with Pandora to add their service in the near future," says Andrew Shuman, Corporate Vice President, Cortana Engineering, Microsoft.
ALSO READ: Ultimate Ears BLAST and MEGABLAST speakers support both Wi-Fi and Bluetooth
Shuman further says, "With Cortana on Invoke, you can voice control your music, as well as get answers to questions and connect to your Office 365 information. Invoke utilizes Microsoft's speech recognition technology for commands and music controls, and integrates Office 365 productivity services so you can do things like, manage your schedule, check your calendar, set reminders, and more. For instance, if I have a partner meeting downtown I could ask Cortana on my Invoke where their office is, and she'd not only tell me but could send the directions to my phone in the Cortana mobile app. Or maybe I remember something I need to do when I get into work -- a simple, 'Hey Cortana, remind me to finish the budget report when I get to work,' will result in the reminder alerting me when I get to the office."
Leave it to Microsoft to talk up office and business use when pushing a consumer electronics product! All joking aside, it will shine for personal use too. Microsoft promises the ability to control IoT devices such as Nest and Philips Hue, but it obviously doesn't yet support everything that Alexa does. For instance, it doesn't appear that Cortana can control my Harmony remote hub -- sort of a dealbreaker, sadly. Hopefully that support will come soon.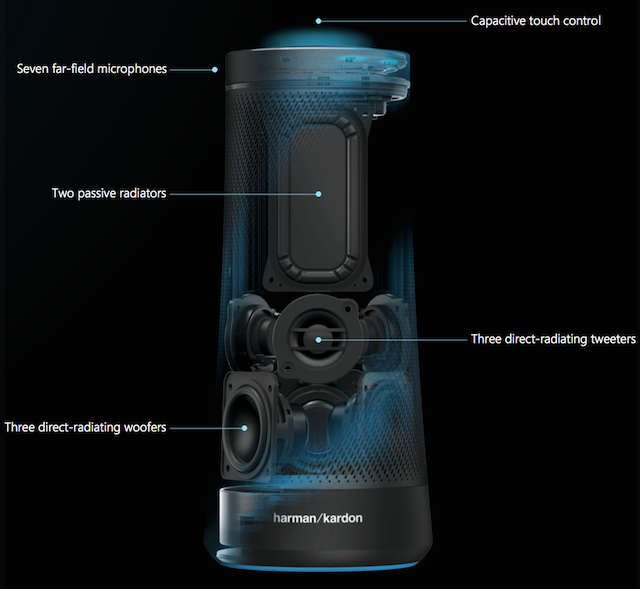 What really excites me, however, is the promising sound quality. I must be honest -- my Amazon Echo, while nice, doesn't have good audio quality. The Harman Kardon Invoke has the potential to "wow" me, since the company's offerings are often top-notch. Not to mention, it looks beautiful and seems to be very well-made.
Hey, #Cortana, I love you...@beck @microsoft @HarmanKardon #Invoke #Beck #Microsoft #Love #Music #technology #Saturday #tech #Hashtag pic.twitter.com/BDsZA8ugMW

— Brian Fagioli (@brianfagioli) October 21, 2017
If you want to pick one up this Sunday, it can be had for $199. You can choose from two colors -- Graphite (black) or Pearl Silver (white). While both look great, I must say, the Graphite looks amazing. It will be available from Microsoft directly, but you can also get it at Best Buy or HarmanKardon.com.
Which color will you be buying? Sound off in the comments.