Plex is coming to Android Auto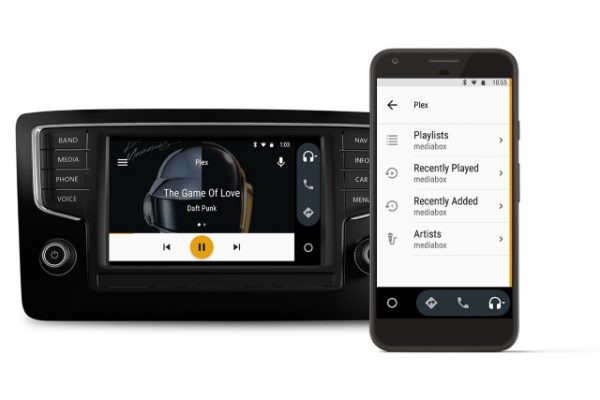 Fans of Plex will very soon be able to access their music through Android Auto. Whether you have Android Auto built into your car, or you're going to rely on the app on your phone instead, Plex can now sit alongside your travel directions.
Plex for Android Auto allows for voice-control of music playback, and the interface has been enlarged and simplified for ease of use when in your car.
See also:
Rolling out any day now -- a precise date has not been given -- Plex for Android Auto requires you to unlock the app to gain full playback control. This means coughing up for a Plex Pass subscription, making an in-app purchase, or making your Plex account a member of a Plex Home. There's a trial mode available so you can test out the features before you decide whether you want to part with any money.
In a blog post headed "Do Androids Dream of Plex in the Car?" Plex says:
Plex for Android Auto makes enjoying your music easier by seamlessly integrating with your car display. With larger touch areas, a simplified interface, and intuitive voice commands, you can quickly start enjoying your music and safely get to where you need to go. All you need to get started are the Android Auto and Plex for Android apps (a car helps, too). Interact with Android Auto from the app on your phone, your supported vehicle's dashboard, or by using Google Voice.
In the blog post, Plex also says that it will look into CarPlay support "as soon as Apple allows general third party submissions."