Google Pixel 2 and Pixel 2 XL get two-year worldwide warranty upgrade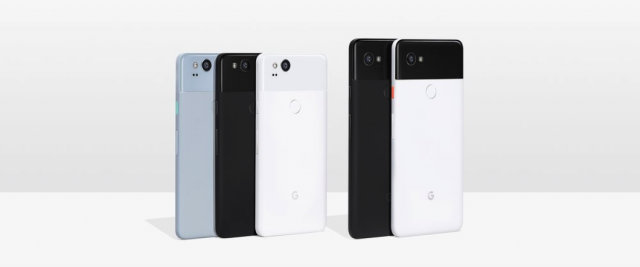 Early adopters have discovered a number of problems with the display of the Pixel 2 XL, which could make the flagship a tough sell in its segment. To make sure that that does not happen, Google has decided to upgrade the warranty.
Google is moving the Pixel 2 and Pixel 2 XL to a two-year worldwide warranty, which is designed to "give users peace of mind," knowing that it will address any issues that may arise during that period. Google, however, says that it is done despite the quality of Pixel 2 XL's display being in line with that of similar devices.
Google says that it has put its "products through extensive quality assurance before launch and in the manufacturing of every unit. Thorough testing of the Pixel 2 XL display shows that its decay characteristics are similar to OLED panels used in comparable products."
Basically, the bigger Pixel 2 should not be effected by burn-in, as some initial reports may have lead us to believe. Still, Google will try to keep what it calls "differential aging" in check, and optimize it through software updates.
Speaking of software updates, based on feedback from users, the Pixel 2 and Pixel 2 XL will receive one in the next weeks that will add a new mode for saturated colors. This is on top of an existing mode that "boosts colors by 10 percent for a more vivid look."
Google says that the reason why some users find that the Pixel 2 XL lacks punchy colors is because it's aiming for a "a more natural and accurate rendition of colors" from the get-go. That is not something that is typical of OLED-equipped devices, which tend to oversaturate at the expense of accuracy.
So, there you have it. Nothing is wrong with the Pixel 2 XL, but if you do have problems Google will take care of you in the first two years after buying the device.