SteelSeries launches RGB tenkeyless 'Apex M750 TKL' mechanical gaming keyboard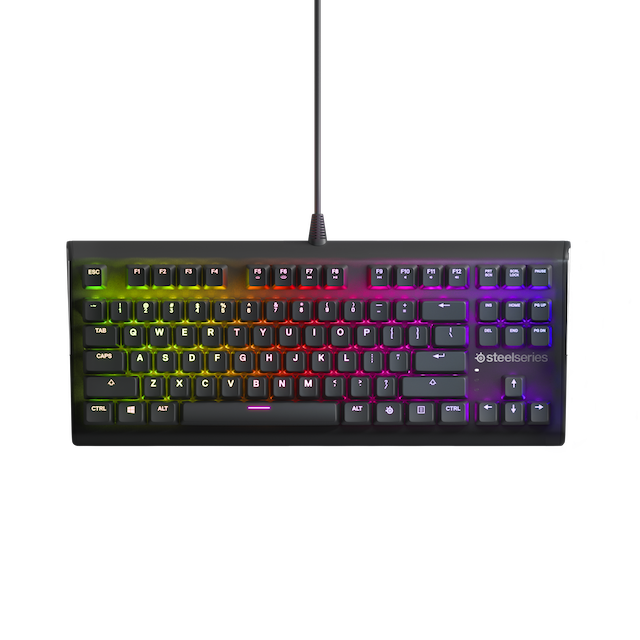 Number pads are kind of dumb. Don't get me wrong, I am sure some people use them (for whatever reason), but I -- and many other consumers -- never do. Quite frankly, since you can buy a dedicated number keypad if you truly need it, why burden everyone with them just to please a small group of people? As a result, quite often, my keyboards are longer than they need to be. While that doesn't sound so bad, and yeah it isn't tragic, it is an annoyance since it takes up valuable desk space.
Today, SteelSeries unveils a new "tenkeyless" (meaning no number pad) gaming keyboard. Called "'Apex M750 TKL," it is based on the existing Apex M750 model which does have a number keypad. The "TKL" designation here signals this variant does not have a number pad. In other words, you are still getting legendary SteelSeries quality and a beautiful design with RGB lighting, all while using up less desk space. Nice!
"The M750 TKL uses SteelSeries' QX2 mechanical switches, features a sleek and durable 5000 Series aluminum metal-alloy frame with a black matte finish, ultra-bright, individual RGB LEDs, and is compatible with SteelSeries Engine apps for crucial in-game notifications, to give gamers the ultimate combination of beauty, performance and customization," says SteelSeries.
The popular gaming company further says, "The keyboard was designed for competitive esports. Its durable design and small size is easy to transport to tournaments or events without fear of it being damaged. The 10-keyless design optimizes the spacing between the keyboard and mouse, bringing gamers' hands closer together to improve ergonomics for long gaming sessions."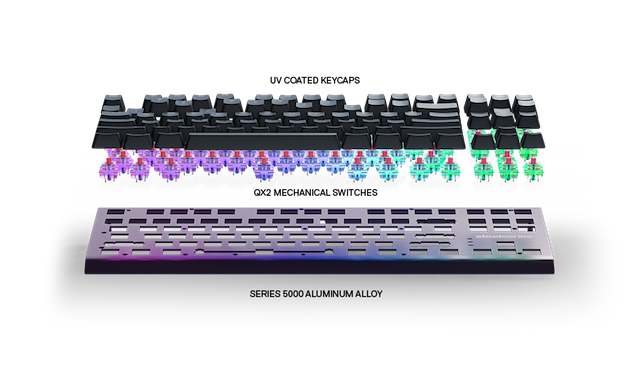 SteelSeries share the significant specifications below.
Top Material: 5000 Series Aluminum Alloy, Matte Black Finish
'N-Key Roll Over: 104-Key (All)
Anti-Ghosting: 100-percent (Full)
Illumination: Individually controllable per-key RGB, including whole-keyboard patterns and reactive typing effects
ProgrammabilityFully Programmable with Key Rebinds, Key Press Macros, Text Based Macros, and more
Weight: 1.9 lbs
Height: 160 mm
Width: 370 mm
Depth: 35 mm
Cable Length: 2 m, 6.5 ft
Switch Type and Name: SteelSeries QX2 Linear Mechanical RGB Switch
Actuation Point: 2 mm
Total Travel: 4 mm
Force: 45cN
Lifetime: 50 Million Keypresses
This slideshow requires JavaScript.
If you want to buy the SteelSeries Apex M750 TKL, you can get it here now. It is only $119, making it $20 less expensive than the standard Apex M750. The beautiful thing is, the company is giving you choice. Whether you do or do not want a number pad, there is a M750 made for you.
Do you use the number pad on your keyboard or is it a waste of space? Tell me in the comments below.