Controversial Bitcoin hard fork Segwit2x has been shelved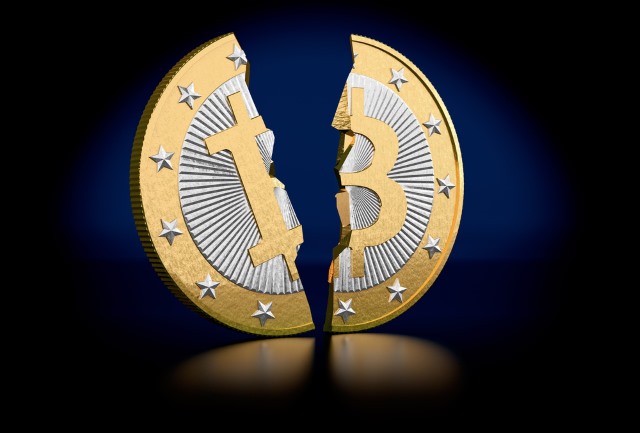 Bitcoin investors, myself included, have had November 16 marked on their calendars for a while. This is when (roughly) it was anticipated the latest Bitcoin hard fork -- Segwit2x, or 2x for short -- would take place.
The aim of the plan was to trigger a block size increase at block 494784 via a software upgrade. As was the case with the Bitcoin Cash hard fork, investors were expecting to receive an amount of the new Bitcoin2x asset on the Bitcoin2x blockchain.
As trading platform Coinbase previously explained to its users, anyone storing Bitcoin on Coinbase at the time of the fork could expect to be credited with an equal amount of Bitcoin2x (the name it was using for the planned new currency) afterwards. "No action is required -- we will automatically credit your account," Coinbase said in an email. "If you have 5 Bitcoin stored on Coinbase before the fork, you will have 5 Bitcoin and 5 Bitcoin2x following the event."
However, it seems that the hard fork has now been called off due to a lack of consensus regarding it.
Mike Belshe, CEO of bitcoin wallet software provider BitGo, and one of the leaders of the Segwit2x project revealed in an email today that the plan was being suspended for fears that it "could divide the community and be a setback to Bitcoin's growth."
The news comes as Bitcoin briefly hit a new high of just shy of $8,000.
The full email, which was also signed by Wences Casares, CEO of Xapo; Jihan Wu, CEO of Bitmain; Jeff Garzik, CEO of Bloq; Peter Smith, CEO of Blockchain; and Erik Voorhees, CEO of Shapeshift, reads as follows:
The Segwit2x effort began in May with a simple purpose:  to increase the blocksize and improve Bitcoin scalability. At the time, the Bitcoin community was in crisis after nearly 3 years of heavy debate, and consensus for Segwit seemed like a distant mirage with only 30 percent support among miners. Segwit2x found its first success in August, as it broke the deadlock and quickly led to Segwit's successful activation. Since that time, the team shifted its efforts to phase two of the project -- a 2MB blocksize increase.

Our goal has always been a smooth upgrade for Bitcoin.  Although we strongly believe in the need for a larger blocksize, there is something we believe is even more important: keeping the community together. Unfortunately, it is clear that we have not built sufficient consensus for a clean blocksize upgrade at this time. Continuing on the current path could divide the community and be a setback to Bitcoin's growth. This was never the goal of Segwit2x.

As fees rise on the blockchain, we believe it will eventually become obvious that on-chain capacity increases are necessary. When that happens, we hope the community will come together and find a solution, possibly with a blocksize increase. Until then, we are suspending our plans for the upcoming 2MB upgrade.

We want to thank everyone that contributed constructively to Segwit2x, whether you were in favor or against. Your efforts are what makes Bitcoin great. Bitcoin remains the greatest form of money mankind has ever seen, and we remain dedicated to protecting and fostering its growth worldwide.
Photo credit: Lightboxx / Shutterstock