Ethereum passes $400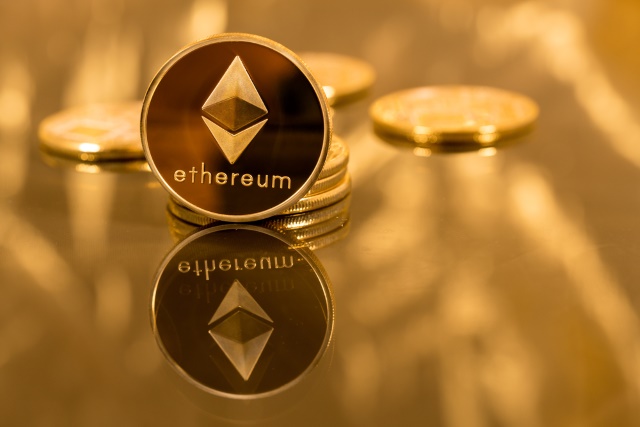 For the first time in the past few months we are starting a conversation about the cryptocurrency market that does not revolve around Bitcoin. The reason is Ethereum, which just went past $400 for the first time since the record high in mid-June.
This is a pretty significant development, as Ethereum's performance has been lackluster since its peak. The only time it got close to $400 was on September 1, after which a ban on ICOs in China helped drive its price to under $200.
Ethereum has had a pretty amazing year so far, regardless of the aforementioned struggle to get back to growth. On January 1, Ethereum trading opened at $7.98, according to Coinmarketcap.com. At $400, its value is up 5000 percent. Anyone who invested at the beginning of the year and waited until today to sell stands to make a pretty significant profit.
Ethereum's market cap is currently just over $38.2 billion, $12 billion more than Bitcoin Cash, which sits in third place with $26.15 billion (it is up significantly day-over-day, rising to $1,555 -- though it's still far, far away from its recent peak).
That thing virtually everyone liked to talk about, the flippening, is still unlikely to come to fruition though. While Ethereum is only now getting close to breaking its record (which stands at $414), Bitcoin has continued to grow, moving past $8,300 this week.
To surpass its market cap, Ethereum would have to break $1,420 -- assuming Bitcoin stays where it is, which is highly unlikely. The top cryptocurrency may be challenged, mainly by Bitcoin Cash, but it continues to singlehandedly dominate the market. Today, it accounts for 53.8 percent of the whole market's cap.
As I am writing this article, Ethereum has not settled over the $400 mark. It will be interesting to see whether it manages that, and continues to grow, in the coming days. Some pundits expect it to go even higher based on gut feelings and technical analysis, but things do not always go according to plan.
Image credit: Steve Heap / Shutterstock