Back from the dead: Unofficial Kodi add-on provider TVAddons now has 12 million monthly active users


TVAddons has had a tough year. The site, which provides access to unofficial Kodi add-ons, and for a time had a custom build of Kodi called FreeTelly, has been sued, had its site closed down and its domains and social media accounts seized.
On top of that, it's also had a number of run-ins with Team Kodi, which called for the site to be permanently shut down, claiming it brings "nothing but misery to everyone."
SEE ALSO: Anti-piracy firm's scaremongering attack on Kodi boxes should make you angry
While this level of problems and grief might have caused most sites to throw in the towel, TVAddons has battled on, and today announces that despite having had to rebuild itself from scratch, it now has 12 million monthly active Kodi add-on users.
That's an impressive number in itself, but even more impressive when you consider that TVAddons lost all ability to communicate with and push updates to its existing users.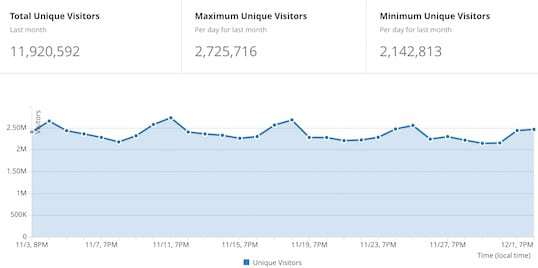 It's still some way off its peak though. In March 2017, before the legal issues hit, it had close to 40 million active monthly users.
Having staged a pretty remarkable recovery, TVAddons is now rallying add-on developers, many of whom have also had a tough time of it lately.
In an announcement on the site headed We Ain't Dead Yet, TVAddons says:
Now what we really need is for new addon developers to step forward and work their magic. We have some very exciting new addons coming soon, ones that we're pretty sure will reinvigorate the entire Kodi addon community, but need new people so that we can continue to grow as a community. There's no denying that we've lost some experienced developers, but together we can move forward and give new people the opportunity to fill the void.