Bitcoin goes to $13,000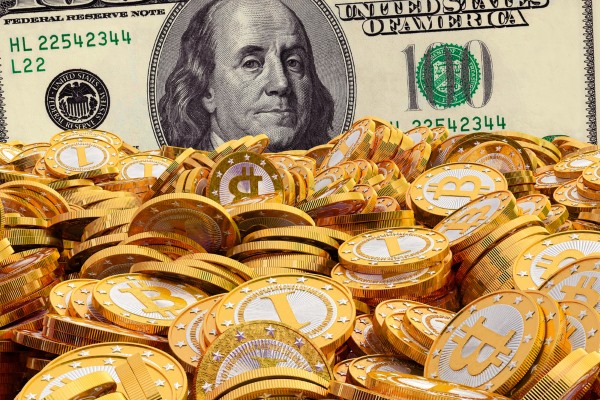 When predicting the price of Bitcoin you have to keep in mind one thing: you will get it wrong. It's a futile exercise. It is simply impossible to tell where Bitcoin will end up at some point, simply because its evolution is like nothing we have ever seen.
Since the beginning of the year, when it traded for under $1,000, and until today, when it broke $13,000 for the first time, Bitcoin has set record after record, basically making of fool of everyone who said it will tank -- at least so far.
Based on data from Coinmarketcap, which provides an average from all the major exchanges across the globe, Bitcoin today went as far as $13,200, before retreating slightly. At the time of writing this article, the price is still over $13,000.
Mind you, since we are talking about an average here, there are lots of trading pairs which place Bitcoin under $13,000 and many which put the price over the mark. An interesting example is Bithumb, the biggest exchange in South Korea, where the BTC/KRW pair is at $14,700 now.
At its peak today, Bitcoin was worth $220.76 billion. It accounts for over 58 percent of the whole cryptocurrency market, which is now valued at 376.7 billion. Bitcoin's influence isn't diminishing, mainly because it's basically outperformed many of the coins that have significant value, including its immediate rivals Ethereum and Bitcoin Cash.
If you think Bitcoin's growth these past few weeks is incredible, wait until you hear about IOTA. The Internet of Things coin traded for a high of $5.55 today, rising by over 300 percent in a week. Its growth is fueled by a partnership with Microsoft. Its market cap skyrocketed as a result, peaking at over $15.3 billion.
IOTA has surpassed Ripple to take fourth place in the top 10. It has a long way to go before it can challenge Bitcoin Cash and Ethereum though. The Bitcoin fork is worth $24.7 billion while Ethereum is at $42.9 billion, at the moment. The figures may vary throughout the day, but it's fair to say that IOTA will not break into the top three in the next hours.
I've mentioned a correction when discussing the crypto market recently and, while a small one did take place, we have still to see prices backing down. A correction is not a matter of "if" but rather "when" and, as you may know, these things tend to happen after Bitcoin peaks. It will be interesting to see just how much of an effect it will have on the market.
Photo credit: Lightboxx / Shutterstock