Apple apologizes for slowing down iPhones, but we should actually be thanking them for doing it!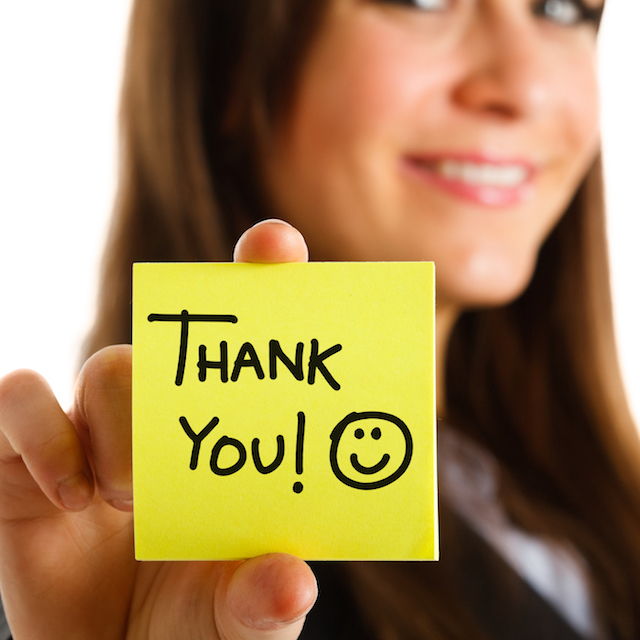 iOS is the best mobile operating system on the planet. End of story. Android is a solid choice too, but fragmentation and a lack of device updates makes it a non-starter for many. Pixel and Nexus devices aside, many users of Google's operating system get stranded on phones and tablets with known exploits. It is a mess.
I say all of this to highlight how great a job Apple does with supporting older devices. The company could easily stop issuing OS updates to a device after a couple of years, but instead, it chooses to reward its customers with very long support -- the iPad 2, for instance, was supported for five years. That's why today's Apple apology seems out of place. You see, the company is apologizing for slowing down older iPhone devices in an effort to make aging batteries last longer. The thing is, we shouldn't be forgiving Apple for this -- we should be thanking them!
"We've been hearing feedback from our customers about the way we handle performance for iPhones with older batteries and how we have communicated that process. We know that some of you feel Apple has let you down. We apologize," says Apple.
The company also says, "At Apple, our customers' trust means everything to us. We will never stop working to earn and maintain it. We are able to do the work we love only because of your faith and support -- and we will never forget that or take it for granted."
ALSO READ: Apple begins selling iMac Pro, unveils official Thunderbolt 3 cable, and adds 360-degree VR editing to Final Cut Pro X
Explaining the fairly new practice of slowing down devices, Apple says the following.
About a year ago in iOS 10.2.1, we delivered a software update that improves power management during peak workloads to avoid unexpected shutdowns on iPhone 6, iPhone 6 Plus, iPhone 6s, iPhone 6s Plus, and iPhone SE. With the update, iOS dynamically manages the maximum performance of some system components when needed to prevent a shutdown. While these changes may go unnoticed, in some cases users may experience longer launch times for apps and other reductions in performance.

Customer response to iOS 10.2.1 was positive, as it successfully reduced the occurrence of unexpected shutdowns. We recently extended the same support for iPhone 7 and iPhone 7 Plus in iOS 11.2.

Of course, when a chemically aged battery is replaced with a new one, iPhone performance returns to normal when operated in standard conditions.

Over the course of this fall, we began to receive feedback from some users who were seeing slower performance in certain situations. Based on our experience, we initially thought this was due to a combination of two factors: a normal, temporary performance impact when upgrading the operating system as iPhone installs new software and updates apps, and minor bugs in the initial release which have since been fixed.

We now believe that another contributor to these user experiences is the continued chemical aging of the batteries in older iPhone 6 and iPhone 6s devices, many of which are still running on their original batteries.
Here's the deal folks. Apple weighed the options of having your iPhone perform slightly slower versus having the battery deplete sooner. It is impossible to please everyone, but Apple made a choice to opt for battery life. And it is the correct choice. Look, a smartphone can be a fun thing, but it should be a communication device first. In other words, extending the ability to both make calls (including 911) and send emails is more important than having Words With Friends or Snapchat load faster.
You can read more about how this all works here.
Conspiracy theorists will say that this is a way for Apple to get users to upgrade to a new model. I disagree. The most wanted feature for new smartphone buyers is always better battery life. If Apple wanted to get people upgrading to a new iPhone, it wouldn't try to extend battery life! It makes no sense, people. The company would likely see better upgrade numbers if phones started running out of juice faster.
Apple detractors will argue that the company should give users the ability to choose, such as a setting that offers the option of longer battery life or better performance. Yeah, there is something to be said for that, but the iPhone is designed to be easy to use -- fiddling with such a setting is not the Apple way. If your phone is sluggish, having the company install a new battery will give you a much better experience.
Where Apple does deserve criticism is not disclosing this practice in the first place. If the company wants to issue such a change via an OS update, it should be disclosed in advance so users can choose whether or not they want to install it. The iPhone-maker should have provided better communication. Period.
What is Apple doing to remedy the situation? The company shares the following.
Apple is reducing the price of an out-of-warranty iPhone battery replacement by $50 — from $79 to $29 — for anyone with an iPhone 6 or later whose battery needs to be replaced, starting in late January and available worldwide through December 2018. Details will be provided soon on apple.com.
Early in 2018, we will issue an iOS software update with new features that give users more visibility into the health of their iPhone's battery, so they can see for themselves if its condition is affecting performance.
As always, our team is working on ways to make the user experience even better, including improving how we manage performance and avoid unexpected shutdowns as batteries age.
Wow. Replacing an iPhone battery for a mere $29? That is incredible. Hell, it is like a gift. For under thirty bucks, you can restore your aging phone to a like-new state both from a performance and battery life perspective? Sign me up. As the owner of a 6s Plus, I'll be sure to do this later in 2018. At that price, I'd be foolish not to. Thanks, Apple!
Are you wrongfully mad at Apple for slowing down your phone, or are you wisely thankful that the company is looking out for you? Tell me in the comments below.
Photo Credit: Minerva Studio / Shutterstock