Apple begins selling iMac Pro, unveils official Thunderbolt 3 cable, and adds 360-degree VR editing to Final Cut Pro X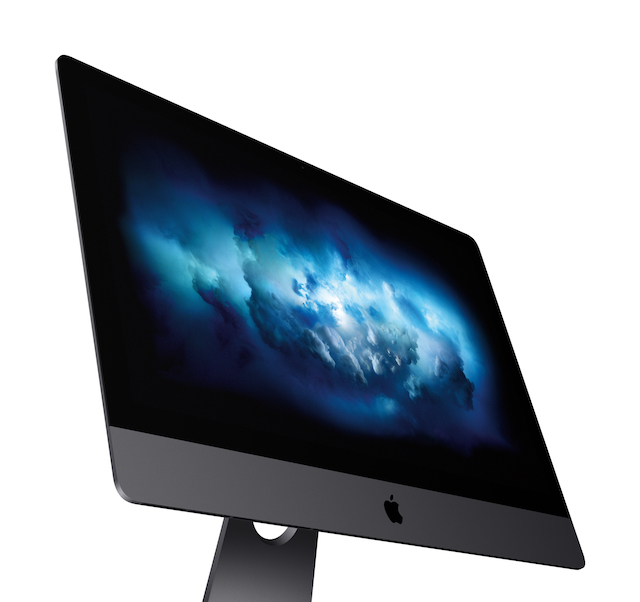 All-in-one desktops are generally a terrible idea. Outside of saving desk space, there is really no benefit to combining a display and your computer into one unit. Hell, it is quite a negative, as if the display breaks, you have to get the whole damn thing fixed -- and vice versa. Not to mention, you are severely limited regarding upgrades -- it is often non-existent. Let us not forget that these computers typically use less-powerful mobile parts -- including processors and RAM.
With all of that said, today, after 6 months of waiting, Apple finally releases the first-ever iMac Pro -- a super-powerful version of its all-in-one desktop. Despite my aforementioned concerns about all-in-one computers, Mac power-users should probably check it out anyway. Why? Well, unfortunately for macOS fans, Apple really isn't selling a standalone desktop these days. Yeah, you can buy the "Garbage Can" Mac Pro or Mac mini, but those machines are outdated and not worth your money (a new Mac Pro is promised for the future). And so, the iMac Pro is here to hopefully satisfy Mac users with the need for power. There is only one problem -- the starting price is $5,000!
"Featuring a next-generation compute core and up to 16GB of on-package high-bandwidth memory (HBM2), iMac Pro with the Vega GPU delivers up to an amazing 11 Teraflops of single-precision compute power for real-time 3D rendering and high frame rate VR. And for half-precision computation, ideal for machine learning, iMac Pro delivers up to an incredible 22 Teraflops of performance. iMac Pro also supports up to 4TB of SSD and up to 128GB of ECC memory, and with four Thunderbolt 3 ports, can connect up to two high-performance RAID arrays and two 5K displays at the same time. For the first time ever on a Mac, iMac Pro features 10Gb Ethernet for up to 10 times faster networking," says Apple.
ALSO READ: Satechi unveils Aluminum Type-C Clamp Hub Pro for 2017 iMac Pro
The iPhone-maker further says, "iMac Pro brings a new level of integration and security to the Mac with the T2 chip, Apple's second-generation custom Mac silicon. By designing and integrating several new controllers -- such as the System Management Controller, image signal processor, audio controller and SSD controller -- T2 delivers new capabilities to the Mac like enhanced imaging processing for the FaceTime HD camera. T2 also enables a new level of security by including a secure enclave coprocessor that provides the foundation for new encrypted storage and secure boot capabilities. Dedicated AES hardware encrypts data on the SSD without affecting performance, while secure boot ensures that only trusted software loads at startup."
Would you like a fully-loaded iMac Pro, or for $300 less... a car pic.twitter.com/pLC0sCRXEZ

— Mike Murphy (@mcwm) December 14, 2017
While $5,000 may seem like a huge price tag for a computer these days, remember, that is just the starting price! If you were to set the specifications to the max, you will exceed $13,000! As some have pointed out, you can get a brand new car -- albeit a terrible one -- for less than the cost of the top-of-the-line iMac Pro!
ALSO READ: Get paid $5 just for trying Apple Pay!
Here's the thing though, spending $5,000 or more for a professional computer is not crazy -- if you can truly benefit from it. Look, the word "Pro" is quite literally in the product name -- it is not meant for home users that are just surfing the web and watching YouTube. The iMac Pro has top-tier Intel Xeon processors and a minimum of 32GB of DDR4 memory. Even the base SSD is 1TB. All of this is packed into an elegant body with a 27-inch 5K display! You are getting what you pay for -- sorry, haters.
Apple shares some use cases below to show just how much more powerful iMac Pro is compared to the top quad-core non-Pro iMac.
3D designers can visualize huge 3D models and render scenes up to 3.4 times faster.
Developers can run multiple virtual machines and test environments, and compile code up to 2.4 times faster.
Scientists and researchers can manipulate massive data sets and complex simulations, visualizing data up to 5 times faster.
Photographers can work with enormous files and perform image processing up to 4.1 times faster.
Music producers can bounce (export) massive multi-track projects up to 4.6 times faster and use up to 12.4 times as many real-time plug-ins.
Video editors can edit up to eight streams of 4K video, or edit 4.5K RED RAW video and 8K ProRes 4444 at full resolution in real time without rendering. The iMac Pro can also export HEVC video 3 times faster.
ALSO READ: Howard Stern comes to Apple TV with new SiriusXM app
Of course, a high-end computer is nothing without good software to take advantage of it. Today, Apple also releases a new version of Final Cut Pro X -- its professional video-editing software. It is optimized for the iMac Pro, but it is still compatible with other Macs, of course. The software gets some new features too -- the ability to edit 360-degree VR videos and support fort HDR. You can also now import videos made on iMovie for iOS -- very cool.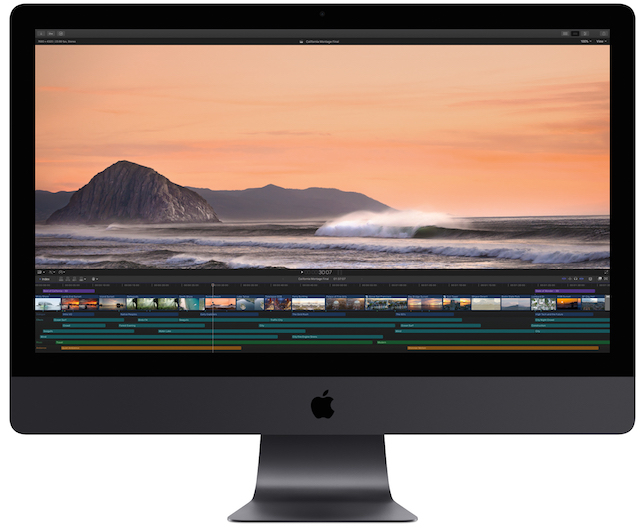 Apple explains, "Final Cut Pro lets professional editors create VR content with the ability to import, edit and deliver 360-degree video and view the project in real time through a connected HTC VIVE headset with SteamVR. Users can easily add 360-degree titles in 2D or 3D; apply blurs, glows and other immersive effects; and use visual controls to straighten horizons or remove camera rigs from equirectangular videos. Standard photos and videos can also be added to VR projects and 360-degree video can be shared directly to popular websites including YouTube, Facebook and Vimeo."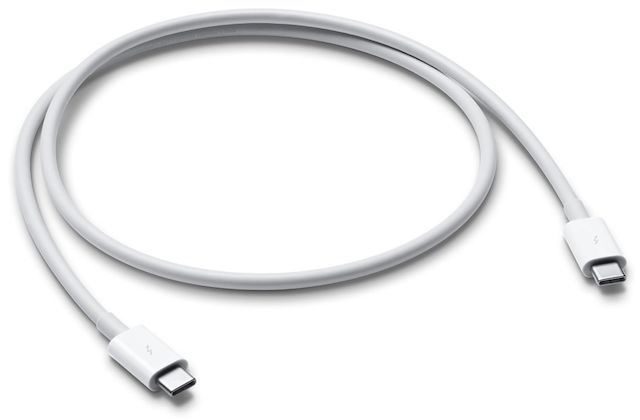 On a less-exciting note, Apple released another new hardware product today -- its own official Thunderbolt 3 cable. Believe it or not, despite selling the TB3-compatible MacBook Pro for more than a year, the company never got around to selling its own cable. Instead, it sold a Belkin-made cable. This new 0.8 meter Thunderbolt 3 cable can be had here for $39 -- a reasonable price for an Apple-branded product.
Are you excited by all this Apple news? Will you be buying the iMac Pro? Please tell me in the comments below.