Donald Trump wants US Postal Service to charge Amazon 'much more'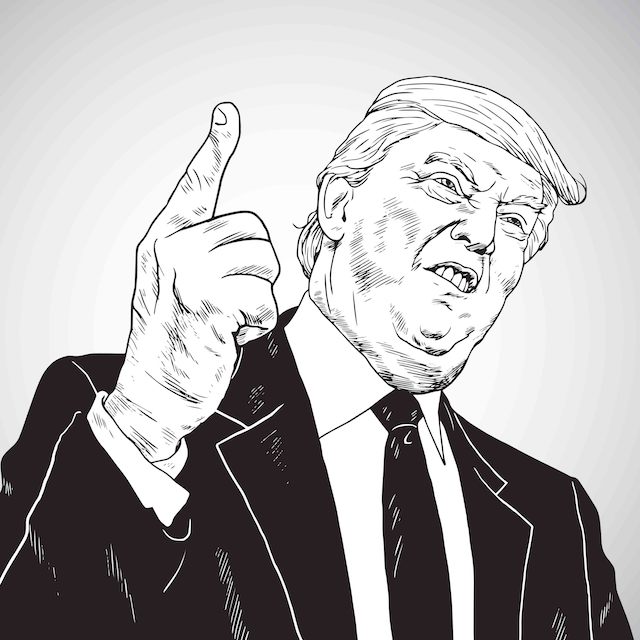 In an attack on Amazon, President Trump has called upon the US Postal Service to charge the retail giant "much more" to ship packages to customers.
This is not the first time Trump has hit out at Amazon and Jeff Bezos, but his latest vocal volley was not well-received by his followers on Twitter.
See also:
Trump's attack comes at the busiest time of the year for the US Postal Service, as millions of parcels are shipped around the country for Christmas. It is thought that the USPS is responsible for carrying more than 40 percent of Amazon's packages.
In typically bombastic style, Trump tweeted:
Why is the United States Post Office, which is losing many billions of dollars a year, while charging Amazon and others so little to deliver their packages, making Amazon richer and the Post Office dumber and poorer? Should be charging MUCH MORE!

— Donald J. Trump (@realDonaldTrump) December 29, 2017
But Bloomberg notes that the deal that exists between USPS and Amazon is unlikely to account for its overall losses:
The postal service's losses have little to do with Amazon and more to do with its large health-care obligations and the dwindling use of first-class mail. USPS charges some of the world's lowest stamp prices.

The president's tweet also assumes that Amazon would be forced to pay if the Postal Service increased its rates for packages. But Amazon has been setting up its own shipping operations in the US and elsewhere in the world to minimize costs.
On Twitter, people were quick to point out some flaws in Trump's thinking:
Except that is, wait for it, a lie. UPS ships the majority of Amazon, followed by Fed Ex. That is not the reason the Post Office loses money. It is because they have the same basic costs and people are not mailing as much. #stoplying

— American Veteran (@amvetsupport) December 29, 2017
The Post Office charges Amazon and others less because they buy in BULK. It's a business strategy that many companies use. They make more money in the long run by giving Amazon a break. This is passed along to us, the shoppers!

— Ed Krassenstein (@EdKrassen) December 29, 2017
You're saying...the Post Office...is...losing intelligence? So, the USPS, an independent government agency that millions of people rely on, is... decreasing, in its... intelligence? The Post Office, is getting dumber. This is a real thing the PRESIDENT said. Don't normalize this.

— Rob Sheridan (@rob_sheridan) December 29, 2017
Amazon's share price dropped 0.86 percent to $1,175.90 by early afternoon following Trump's tweet.
Image Credit: sewonboy / Shutterstock