Satechi launches USB Type-C 75W Multiport Travel Charger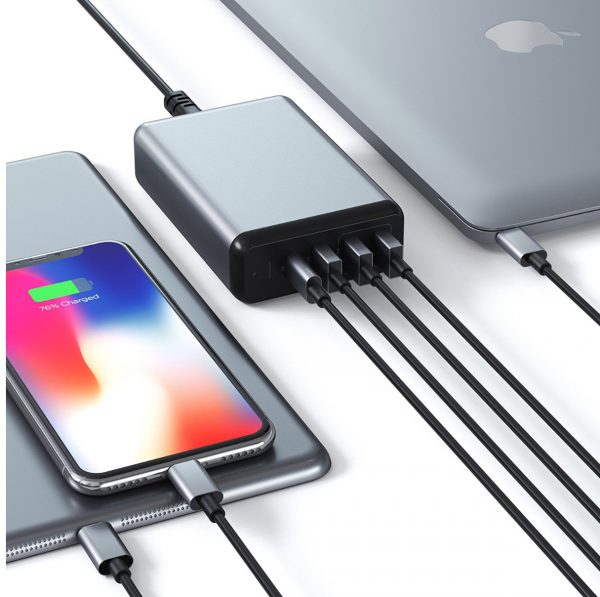 Nowadays, consumers have multiple devices that need to be charged -- smartphones, tablets, wearables, and more. This can be a pain point, as it can be hard to find multiple outlets. To make matters worse, if your family members and/or friends also need to charge their devices at the same time, it can lead to fighting and disappointment. Having this issue while traveling is even worse -- getting an open outlet at the airport, for instance, can be a hardship.
Today, Satechi launches a solution for these charging woes. Its new multiport charger offers 75 total watts to keep your devices full of juice. It offers both USB-A (x3) and USB-C (x1), plus it is compatible with Qualcomm Quick Charge 3.0. While this product is intended for travel, it can, of course, be used at home too.
"With Satechi's Type-C 75W Multiport Travel Charger, users can efficiently and safely charge up to four devices simultaneously (up to 75W). The USB-C port (up to 60W) supports fast charging for iPhone X, 8 and 8 Plus and iPad Pro with an Apple USB-C to Lightning cable. Additional charging options include two USB-A 3.0 charging ports and a Qualcomm Quick Charge 3.0 port, which is 38 percent quicker and more efficient than Quick Charge 2.0," says Satechi.
ALSO READ: Satechi unveils Aluminum Type-C Clamp Hub Pro for 2017 iMac Pro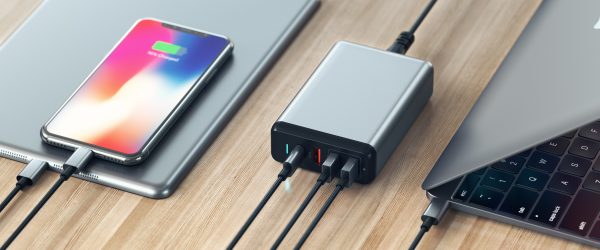 The company also says, "Designed for road warriors, frequent flyers and globe-trotters alike, Satechi's Type-C 75W Multiport Travel Charger features a broad input range (100-240V), suitable for voltage requirements in different countries. Its travel-friendly build fits easily into any luggage or backpack for convenient access to a portable charging station anytime, anywhere."

If you like this new Satechi Mulitport Charger and want one for yourself, I have great news; you can buy it today on Amazon here for just $59.99. As of now, it is only available in space gray, but new colors could be introduced later if it proves to be popular.