Best Windows 10 apps this week

Two-hundred-and-sixty-five in a series. Welcome to this week's overview of the best apps, games and extensions released for Windows 10 on the Windows Store in the past seven days.
The Microsoft Windows 10 Fall Creators Update, Windows 10 version 1709, is available to all now.
Microsoft is introducing subscription add-ons for Windows 10 version 1607 and newer.
As always, if I missed an app or game that has been released this week that you believe is particularly good, let me know in the comments below or notify me via email.
Discounts this week
The following list is a selection of the best deals. Make sure you check out the Store for all offers.
Some apps are discounted for more than one week. Only new apps and games are listed below. Check out the previous post in the series for past offers that may still be valid.
Accounting Master Pro, double-entry account application, for free (until February 27)
IPTV Viewer, watch IPTV streams, for $1.59 (next 19 days)
PDF Manager, split, merge and edit PDF documents, for free (next six days)
PDF Wizard, merge PDF documents locally, for free (next nine days)
Microsoft Edge extensions
none this week
New apps and games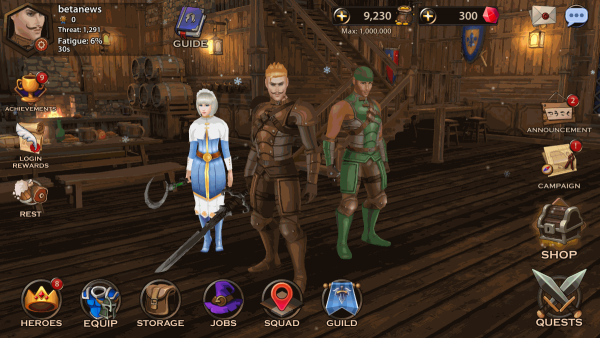 Chrono Clash is a turn-based strategy game with RPG elements inspired by Final Fantasy Tactics, Fire Emblem, Heroes of Might and Magic, and other games of the genre.
The game switches between story parts and battles. You control a group of characters that have different abilities, jobs and stats, and can move, wait, attack, cast or use items in battles.
Combat is tactical; you can create more damage from the back, cast spells to penetrate armor, and use other skills and abilities to your advantage.
Characters earn experience points during battles and leveling up makes them stronger. You'll find new weapons and items while you play, and can upgrade them on top of that.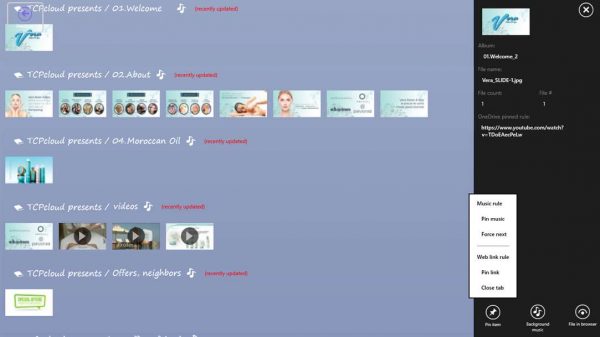 The presentation app combines images, video, text and PDF document content to make presentations.
The app runs in Kiosk mode on any Windows 8.1 or 10 powered device, and can be projected to TV screens.
TCPcloud Presents supports remote updating, and other useful features for kiosk mode operations.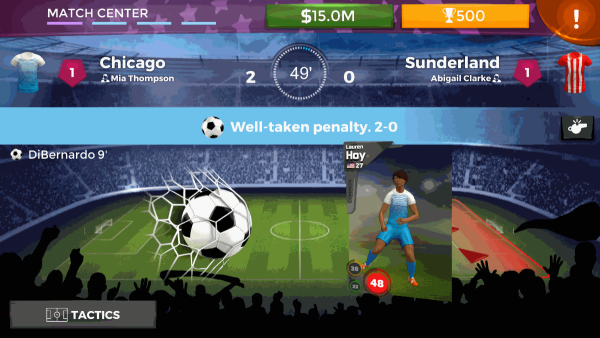 Women's Soccer Manager is a lightweight soccer (football) management game that focuses on female soccer leagues around the world.
You become the manager of a team and control the club in manifold ways. Manage training and the squad, fans, transfers, and the youth academy.
Matches play out automatically but you may change tactics and substitute players to influence the outcome.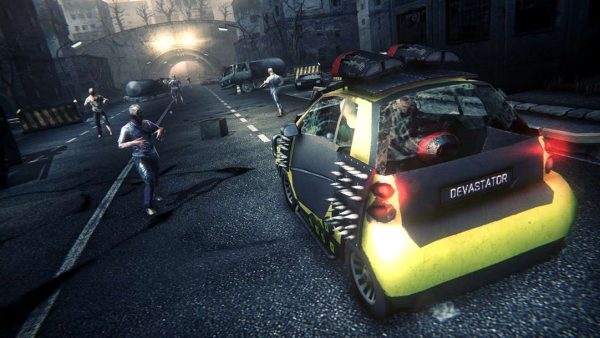 Zombie Show is an endless "driving" game at its core. It plays in a the future in a Running Man inspired world.
You steer the car to the left and right to avoid obstacles, use the nitro to get an extra boost, and rockets to destroy anything that is in your way.
You earn money while you drive and can spend it on buying upgrades in the garage.
Notable Updates
Cortana users can control Spotify, TuneIn and iheartradio with voice commands in Windows 10 version 1703 or newer.
An update for the Photos app appeared on Windows Insider PCs recently. The new version adds item preview in Settings, animated text, and video editor improvements.
Paint 3D supports free view editing in the latest update.
The latest Paint.net version brings dark theme, improved high-DPI display and TGA and DDS Explorer thumbnails.
The latest Unigram version, a third-party Telegram client, comes with chat and app performance improvements.