Amazon Go, the AI-powered, checkout-free store, is now open in Seattle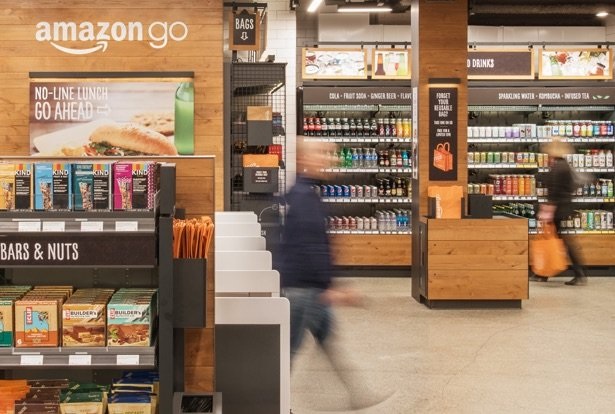 Today sees the opening of the first Amazon Go store. The online retailer is looking to change the face of real-world shopping with its AI-powered brick and mortar stores that are free from checkouts and time-consuming lines.
Anyone shopping in the new Seattle store will find that they are constantly monitored by cameras as they shop, with the camera monitoring which items they place in their baskets. Customers are automatically billed when they leave the store.
See also:
Amazon trialled the automated stores last year, testing them out with employees. It had been hoped that Amazon Go stores would open to the public rather sooner than today, but problems with the tracking of goods meant the launch had to be delayed.
The store stocks a range of food items, including readymade meals, store cupboard essentials, and Amazon Meal Kits. Over on its website, Amazon explains how the store works:
What is Amazon Go?

Amazon Go is a new kind of store with no checkout required. We created the world's most advanced shopping technology so you never have to wait in line. With our Just Walk Out Shopping experience, simply use the Amazon Go app to enter the store, take the products you want, and go! No lines, no checkout. (No, seriously.)

How does Amazon Go work?

Our checkout-free shopping experience is made possible by the same types of technologies used in self-driving cars: computer vision, sensor fusion, and deep learning. Our Just Walk Out Technology automatically detects when products are taken from or returned to the shelves and keeps track of them in a virtual cart. When you're done shopping, you can just leave the store. Shortly after, we'll send you a receipt and charge your Amazon account.

While the store has no checkouts -- and therefore no one working on them -- there are still employees on site. Workers are in store preparing food and are available to help out customers with queries.
If you're in the area, Amazon Go can be found at 2131 7th Ave, Seattle, WA, near the corner of 7th and Blanchard, and it's open from 7AM to 9PM, Monday through Friday.