Add an additional layer of security with Acronis Ransomware Protection Free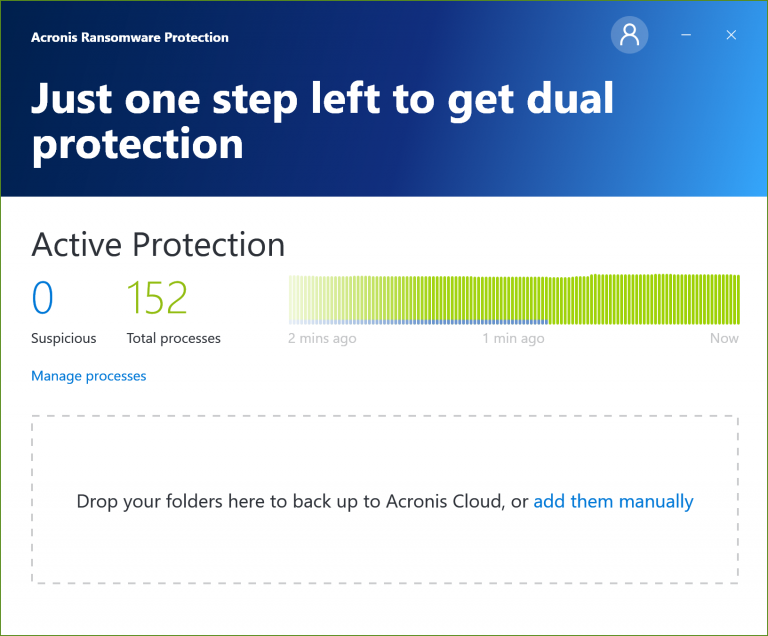 Many of us rely on free basic security, thinking that it offers comprehensive protection against the latest threats. Indeed, many free security tools do not include real-time protection, only running on demand.
With the rise of ransomware, it's proving to be an easy way to obtain a quick release fee from individuals. No-one wants to lose their data and, if you work from home, you cannot afford to spend time trying to recover your data or paying for a professional to fix your PC. Many will pay the ransom to secure their encrypted data.
Acronis has released a free tool, Ransomware Protection, designed to monitor your system processes and warn if anything is suspicious. If it finds something it regards as hugely suspicious, it will block and ask you to confirm before allowing the process to continue.
Anything vaguely suspicious will be flagged for review. We found that Ransomware Protection flagged up a few system processes, plus our system update tool which checks installed software for updates. You can choose to "trust" these processes, so they aren't flagged up again in future.
Ransomware Protection includes 5GB of free cloud storage, linked to your existing Acronis account. This is useful if you want to store your most important documents and data but won't enable you to backup your entire system, which is something we'd recommend if you want to restore your PC from any ransomware attack. If you use a tool such as Acronis True Image 2018 or O&O DiskImage 12 Professional, a daily incremental system backup will enable a very quick system restore if you  suffered from a ransomware attack, in future.
Acronis Ransomware Protection Free, is available now, although it requires an existing Acronis account. It will sit alongside your existing security suite and shouldn't slow your PC.