Dell Chromebook 5190 offers 13 hours battery life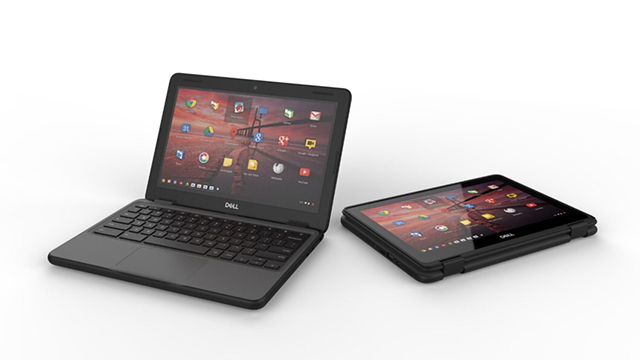 While Dell is one of the largest Windows computer manufacturers, it is also a big proponent of Linux. For instance, the company sells machines running Ubuntu -- its relationship with Microsoft be damned.
Ubuntu is not the only Linux-based operating system that can be found on a Dell laptop. Actually, the company also sells Chromebooks, which run Chrome OS. Yes, Google's web-focused desktop OS is a Linux distro. Today, Dell unveils its latest such Chromebook, the 5190. It is rugged, has USB-C, stylus support, and offers an impressive 13 hours of battery life.
"To complement our comprehensive offerings of collaborative, mobile and data-driven solutions, we are thrilled to announce the new Dell Chromebook 5000 series . These Dell Chromebooks (5190) are available in 11-inch clamshell or 2-in-1 convertible form factors, and deliver improved performance, more than 13 hours of battery life, the ultimate in durability for students and advanced features tailor-made for the classroom environment," says Dell.
ALSO READ: Dell releases Ubuntu Linux-based XPS 13 Developer Edition (9370) laptop
The famed computer maker and seller further explains, "The Dell Chromebook 5000 series is built to withstand common accidents that may happen in the classroom or on the go with a new robust chassis design that survives 48-inch drop tests and 30-inch drop tests onto steel (the approximate height of a classroom desk on the harshest possible surface). Plus, Dell is the first Chromebook manufacturer with the ability to claim its devices can withstand 10,000 micro-drops."
This education-focused laptop can be configured with either a dual or quad-core Celeron processor. Unfortunately, both RAM and storage options are not yet known, but we will learn more when it goes on sale next month. Pricing will start at $289.