Dell releases Ubuntu Linux-based XPS 13 Developer Edition (9370) laptop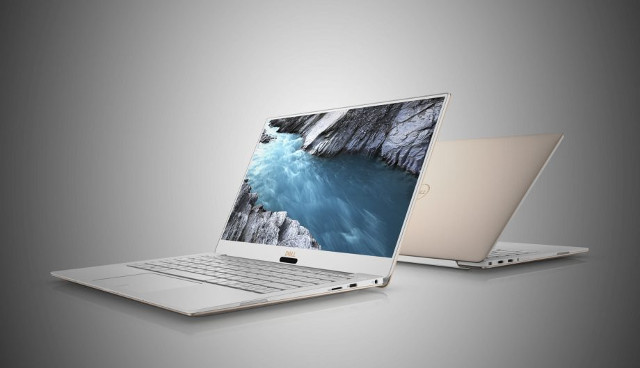 If you want a computer pre-loaded with a Linux-based operating system, you can never go wrong with System76. After all, that company focuses entirely on Linux -- it does not sell Windows machines at all. Hell, System76 even maintains its own Ubuntu-based operating system called Pop!_OS. By supporting that company, you are also supporting the overall Linux community.
System76 is not the only company selling Linux-powered computers, however. Despite being a major Microsoft partner with Windows, Dell also sells desktops and laptops pre-loaded with Ubuntu. One of the company's most impressive computers is the svelte XPS 13 laptop. Dell sells a version with Ubuntu that it dubs "Developer Edition," but non-developers can, of course, use it too. Today, the company announces the the 7th-generation version of this notebook. The 9370, as it is called, can be purchased immediately.
ALSO READ: System76 'Lemur' and 'Galago Pro' Ubuntu Linux laptops get 8th gen Intel Core CPUs
"Today I am excited to announce the availability of the 7th generation of the Ubuntu-based XPS 13 developer edition. Project Sputnik's latest and greatest system is now simultaneously available in Europe, Canada and the United States," says Barton George, Dell.
ALSO READ: Forget Windows 10! Dell launches five new computers with Ubuntu Linux pre-installed
George further shares, "The new XPS 13 developer edition (9370) features the 8th Generation Intel Quad Core, a brand new chassis, an improved display and smaller borders. The 9370 is even thinner, lighter and smaller than its already svelte predecessor, the 9360. Note, the 9370 does not replace the 9360, as the two will coexist."
ALSO READ: Ubuntu Linux-maker Canonical joins GNOME Foundation advisory board
Dell shares the following available specifications.
8th Generation Intel Quad Core, i5 (US and Canada only) and i7 versions
Memory options: 4GB, 8GB or 16GB Dual Channel SDRAM
Storage options: 128GB, 256GB, 512GB or 1TB
Ports: 2x Thunderbolt 3, Noble lock slot, Headset jack, DC-In, DisplayPort, 1x USB-C 3.1, MicroSD card reader
Display options: UltraSharp 4K Ultra HD (3840×2160) InfinityEdge touch display, FHD (1920 x 1080) InfinityEdge display
Ubuntu 16.04
ALSO READ: Microsoft releases refreshed preview of 'Skype for Linux' for Ubuntu, Debian, Fedora, and more
For those of you in the USA, you can use the below links to configure your own.
Which configuration will you choose? Please tell me in the comments below.