Best Windows 10 apps this week

Two-hundred-and-sixty-seven in a series. Welcome to this week's overview of the best apps, games and extensions released for Windows 10 on the Windows Store in the past seven days.
The Fall Creators Update is now installed on nearly 75 percent of all Windows 10 PCs according to AdDuplex data.
As always, if I missed an app or game that has been released this week that you believe is particularly good, let me know in the comments below or notify me via email.
Discounts this week
The following list is a selection of the best deals. Make sure you check out the Store for all offers.
Some apps are discounted for more than one week. Only new apps and games are listed below. Check out the previous post in the series for past offers that may still be valid.
Notable apps and games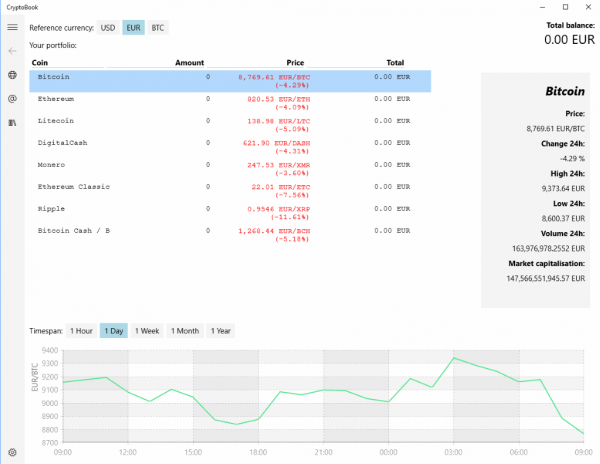 CryptoBook is a portfolio application for cryptocurrency. It supports Bitcoin, Bitcoin Cash, Ripple, Ethereum and hundreds of other coins.
You can keep track of your coins by adding the amount that you own to the app. CryptoBook converts that to Euro, USD or Bitcoin automatically and keeps track of your coins over time.
CryptoBook supports major online wallets and trading platforms which you can integrate.
The app itself is free and without ads. Revenue is generated from affiliate links when users sign up for supported wallets or exchanges.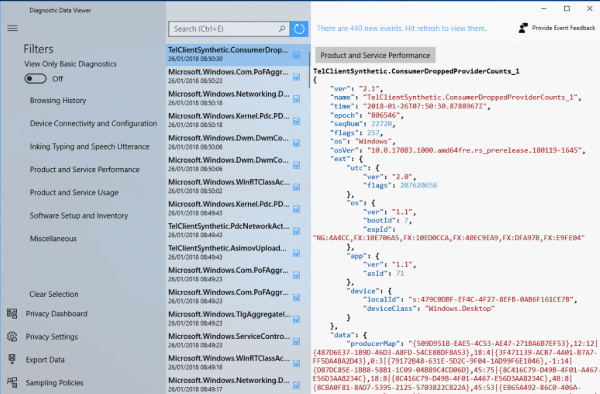 Microsoft promised full transparency in regards to the collecting of Telemetry data on Windows 10. It launched the Diagnostic Data Viewer application for the most recent Windows 10 Insider build.
The application displays all diagnostic events that Microsoft collects and analyzes on the device.
Diagnostic Data Viewer lists events in chronological order by default. It features a search option and filters to limit the listing.
Events are displayed in JSON format which makes them less accessible but still readable.
Note: this application won't install on earlier builds of Windows 10 including the Fall Creators Update version.
App updates
Feedlab update brings a design refresh and new features such as an Airplane mode.
Office 365 is available without preview tag now.
The official Photos app for Windows 10 comes with the new "choose a star" feature to create a video that focuses on a select person.
Tweetium, a third-party Twitter client supports tweets with 280 characters in the latest update.