Trump was almost ten times more popular with Russian Twitter bots than Clinton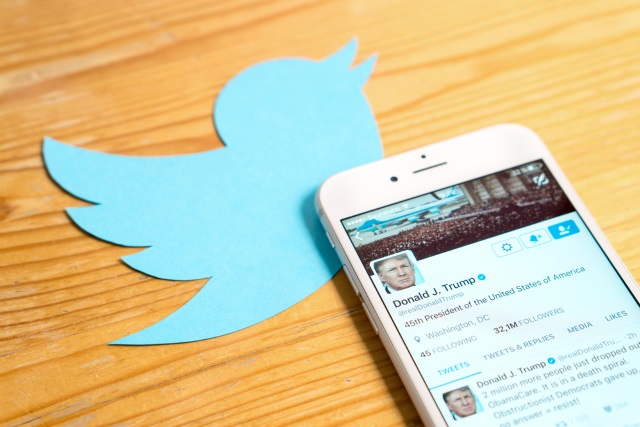 In the run-up to the 2016 US election, Russian bots shared Donald Trump's tweets 470,000 times -- nearly ten times those of Hillary Clinton.
The figures come courtesy of Twitter, who shared the data with Congress for a review into Russian influence on the election. In the period September 1 to November 15, 2016, Russian bots accounted for more than four percent of Trump's retweets.
See also:
The documents shared by Twitter have been made public by the Senate Judiciary Committee, and they show how Russia used social media to attempt to interfere in the outcome of the election. In all, the company says that around 2.12 million automated, election-related tweets -- receiving around 455 million impressions -- originated from Russian-linked accounts.
Twitter explains its findings:
In an effort to better understand the impact of Russian-linked accounts on broader conversations on Twitter, we continued to examine those accounts' volume of engagements with election-related content using additional signals.

We first reviewed the accounts' engagement with Tweets from @HillaryClinton and @realDonaldTrump. Our data showed that, during the relevant time period, @HillaryClinton Tweets were Retweeted approximately 8.6 million times. Of those Retweets, 47,846 -- or 0.55 percent -- were from Russian-linked automated accounts. Tweets from @HillaryClinton received approximately 19.2 million likes during this period; 119,730 -- or 0.62 percent -- were from Russian-linked automated accounts. The volume of engagements with @realDonaldTrump Tweets from Russian-linked automated accounts was higher, but still relatively small. The Tweets from the @realDonaldTrump account during this period were Retweeted more than 11 million times; 469,537 -- or 4.25 percent -- of those Retweets were from Russian-linked, automated accounts. Those Tweets received approximately 28.8 million likes across our platform; 517,408 -- or 1.8 percent -- of those likes came from Russian-linked automated accounts.
Twitter's findings suggest a far greater level of interference by Russia than previously thought. There was also fairly significant interaction from Russian-linked accounts with the @Wikileaks, @DCLeaks_, and @GUCCIFER_2 accounts when it came to anti-Clinton content.
Image credit: Tero Vesalainen / Shutterstock