StatCounter: Windows 10 finally overtakes Windows 7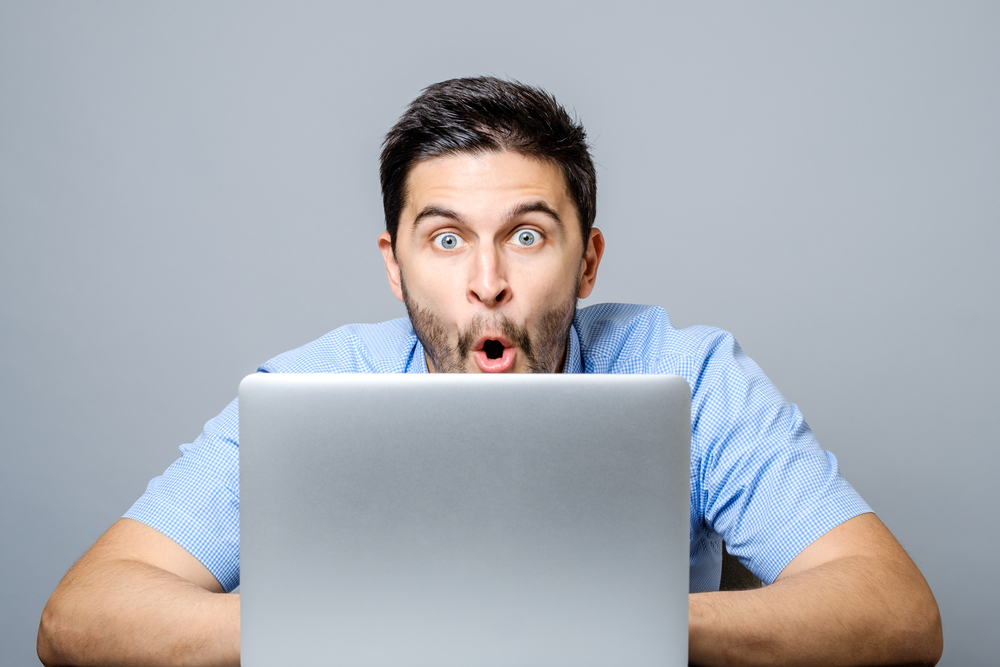 Every month, StatCounter reports on the state of the desktop operating system market. Since October last year, the analyst company's figures have shown the gap between Windows 10 and Windows 7 narrowing. It looked as if the newer OS would overtake the older one in November, but that didn't happen, and it didn't happen in December either.
However, in January, according to StatCounter, Windows 10 finally claimed the top spot.
SEE ALSO:
The latest figures show Windows 10 on 42.78 percent, up from 41.69 percent in December 2017. That's an increase of 1.09 percentage points.
In the same timeframe, Windows 7 lost just 0.03 percentage points, to give it 41.86 percent.
The gap between the two operating systems stands at 0.92 percent, in Windows 10's favor.
Elsewhere, Windows 8.1 has 8.72 percent share, down 0.44 percentage points, and Windows XP has 3.36 percent share, down 0.24 percentage points.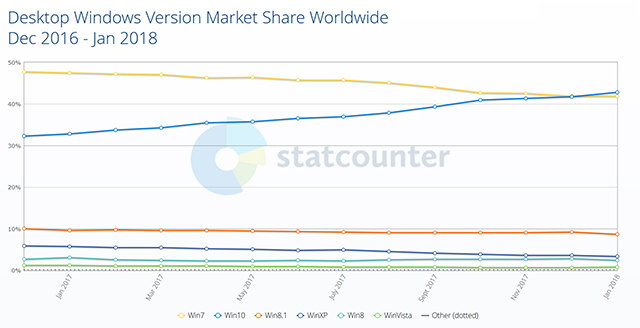 It was only a matter of time before Windows 10 overtook Windows 7, given the company made it free, and for a while forced it onto users. It is a good operating system now though, and deserving of the top spot.
However, Microsoft probably shouldn't be celebrating just yet. Rival analyst firm NetmarketShare's latest figures disagree with StatCounter's and show Windows 10 still some way behind Windows 7.
Photo Credit: Iurii Stepanov /Shutterstock