Facebook is testing a 'downvote' option -- just don't call it a dislike button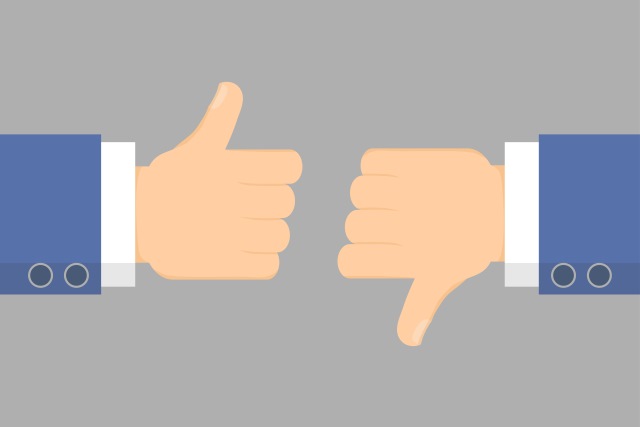 Facebook has confirmed that it is currently testing what it describes as a "downvote" button. But the social network is at pains to stress that this is absolutely not the "dislike" button people have been asking for.
The idea behind the feature is to give users the chance to downvote comments -- it does not appear to give the same option to posts. In currents tests, downvoting only appears on public Pages, and it's something that's unlikely to spread to profiles.
See also:
The Downvote option appears next to the existing Like and Reply options under a comment. When a user clicks it, they then have the additional choice of indicating why they are downvoting the comment -- the choice is between the comment being Offensive, Misleading, or Off Topic.
On Twitter, Christina Hudler shared images of what the feature looks like:
Here's what I see on my end if I click downvote, but since I don't know anyone else with the feature I don't know what it might look on their end. #FacebookDownvote pic.twitter.com/YIxI5xgXeU

— Christina Hudler (@hudlersocial) February 8, 2018
She also shared a video showing how it looks in comment feeds:
A quick video of what the #FacebookDownvote button looks like for me. Coming up next, a video of putting it into action thanks to a willing volunteer. #smm #socialmedia #socialmediamarketing pic.twitter.com/LlJG8fVwdA

— Christina Hudler (@hudlersocial) February 8, 2018
In a statement given to TechCrunch, Facebook says:
We are not testing a dislike button. We are exploring a feature for people to give us feedback about comments on public page posts. This is running for a small set of people in the US only.
For now at least, information gathered by users' interaction with the Downvote option is purely for Facebook's benefit -- it does not affect the visibility of the comments in question. It is likely to be part of the company's desire to clean up the news that's shared online, with votes from users being used to help determine the trustworthiness of different sources.
Image credit: Oleksandr Malysh / Shutterstock