Facebook's latest News Feed update gives local news a boost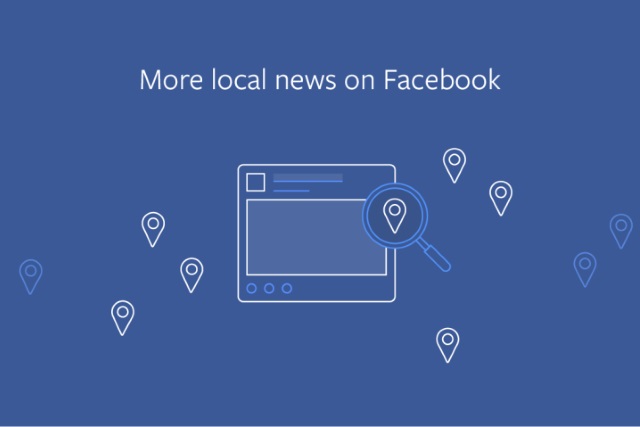 Facebook recently promised big changes to the way its News Feed works, and Mark Zuckerberg has now revealed that the social network will start to place a greater emphasis on local news. At least it makes a change from constantly banging on about fake news.
It's part of the company's desire to increase civic engagement, with the Facebook CEO saying that there is a direct link between reading local news and people getting involved in helping out with local causes. The changes are coming to the US first and will then spread to the rest of the world.
See also:
Zuckerberg explains -- in typically non-committal, imprecise fashion -- that "we're going to show more stories from news sources in your local town or city. If you follow a local publisher or if someone shares a local story, it may show up higher in News Feed."
The company explains that it will identify what counts as local news by monitoring which publishers are clicked on by people in a "tight geographic area."
The Facebook founder writes in a post on his personal page:
We're making a series of updates to show more high quality, trusted news. Last week we made an update to show more news from sources that are broadly trusted across our community. Today our next update is to promote news from local sources.

People consistently tell us they want to see more local news on Facebook. Local news helps us understand the issues that matter in our communities and affect our lives. Research suggests that reading local news is directly correlated with civic engagement. People who know what's happening around them are more likely to get involved and help make a difference.
The changes first announced last week -- which Facebook admitted would probably mean people used the site less -- sent ripples of concern through publishers, advertisers and investors. This latest change is clearly something of an attempt to calm the fears of smaller publishers.
There are no constraints on which publishers are eligible, which means large local publishers will benefit, as well as publishers that focus on niche topics like local sports, arts and human-interest stories. That said, small news outlets may benefit from this change more than other outlets, because they tend to have a concentrated readership in one location.
Tests are also being conducted on a new feature called Today In. Currently undergoing tests in six US cities, this section provides access to hyper-local news. It is expected to expand to larger test groups later in the year.