Uber and Waymo make surprise settlement over claims of stolen trade secrets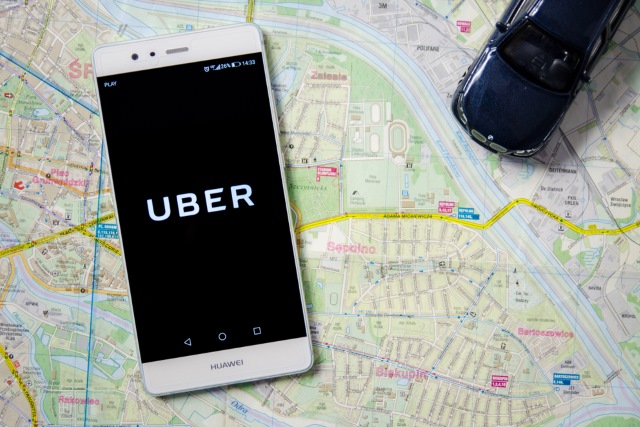 Uber has agreed to a settlement with Google's self-driving technology unit, Waymo, over claims that that the company stole trade secrets during the acquisition of Otto. Google's parent company, Alphabet, sued Uber a year ago, and now a payment of $245 million has been agreed.
The financial settlement to be received by Waymo includes 0.34 percent of Uber's equity based on a valuation of $72 billion. Uber CEO, Dara Khosrowshahi, expressed "regret" about the matter, and said he wanted to correct "mistakes of the past."
See also:
In a statement on the Uber website, Khosrowshahi denied the accusations levelled at the company: "while we do not believe that any trade secrets made their way from Waymo to Uber, nor do we believe that Uber has used any of Waymo's proprietary information in its self-driving technology, we are taking steps with Waymo to ensure our Lidar and software represents just our good work."
He does say, however:
There is no question that self-driving technology is crucial to the future of transportation -- a future in which Uber intends to play an important role. Through that lens, the acquisition of Otto made good business sense.

But the prospect that a couple of Waymo employees may have inappropriately solicited others to join Otto, and that they may have potentially left with Google files in their possession, in retrospect, raised some hard questions.
Last year's lawsuit by Waymo accused Uber of the "calculated theft" of its technology. Responding to Khosrowshahi's statement, however, a spokesperson for the company said:
We have reached an agreement with Uber that we believe will protect Waymo's intellectual property now and into the future. We are committed to working with Uber to make sure that each company develops its own technology. This includes an agreement to ensure that any Waymo confidential information is not being incorporated in Uber Advanced Technologies Group hardware and software. We have always believed competition should be fueled by innovation in the labs and on the roads and we look forward to bringing fully self-driving cars to the world.
While Uber has not admitted any wrongdoing, the size of the settlement is not only huge, but significant, and the reaction has been mixed. J Michael Keyes, an intellectual property attorney and partner at the international law firm Dorsey & Whitney, said that we may never know the full story about what led to the settlement:
While it's certainly not unheard of to settle a case midway through trial, it's not the typical scenario. Usually, by the time both sides get to trial, all of the relevant stakeholders are aware of the risks and believe that their respective "world views" will prevail before the jury. It's hard to know what altered that calculus, and we may never know. Uber's CEO acknowledged that they should have handled their acquisition of OttoMotto -- the company founded by the former Google driverless technology engineer -- "differently." That's probably the understatement of 2018. I think what Uber is saying is that it should have done much more vetting of OttoMotto and its IP to ensure compliance with the law of trade secrets.
He went on to say companies needed to be careful when taking on new employees:
Tech heavyweights and non-heavyweights alike need to be vigilant about making sure that employees that are hired and companies that are acquired are not "tainted" with potential claims of misappropriation. Extreme vetting of employees to make sure they did not take files and other information from the prior employer is a must. Careful due diligence during the acquisition process of a company is also paramount. The IP of that company needs to be traced back to its origins to ensure it is free of claims by third parties.
Image credit: Piotr Adamowicz / Shutterstock