Facebook adds video chats to Messenger Lite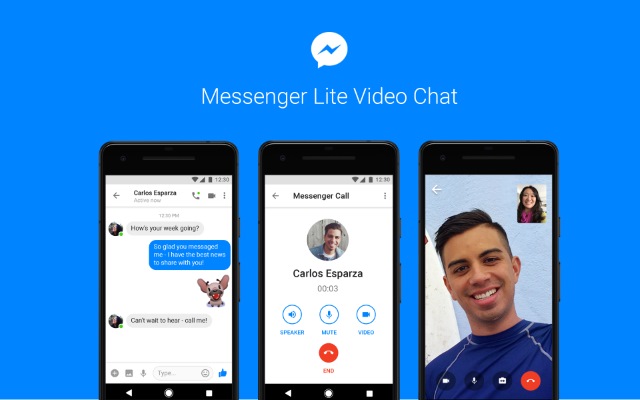 After initially launching in countries with slower internet connections, Facebook Messenger Lite ultimately spread to other parts of the world. The cut-down version of the app gave access to a subset of its big brother's features, and now Facebook has added support for video chat.
The app has proved popular even in countries with easy access to decent internet and mobile connections, as users eschew super-sized apps in favor of more diminutive versions. The addition of this important and popular feature is only going to increase its appeal.
See also:
The addition of video chats is Facebook's recognition of the fact that they "are an expected and essential part of everyday communication in today's messaging experience." The company says that from 2016 to 2017, video chats in the main version of Messenger doubled to 17 billion chats.
Writing about the expansion of the feature, the company says:
Now people who use Messenger Lite can have the same rich and expressive face-to-face conversations as those who use the core Messenger app, no matter which technology they use or have access to.
It goes on to say:
Here's how it works: to get started, make sure you have the latest version of Messenger Lite. Open an existing conversation or find the person you'd like to chat with in your contact list, then tap the video icon on the upper right corner of the screen. You can also upgrade an audio call to a video chat while still in the call by tapping the video icon in the bottom right corner of the screen.
The feature starts to roll out today.