Ad-blocker and privacy tool Ghostery goes open source, and has new ways to make money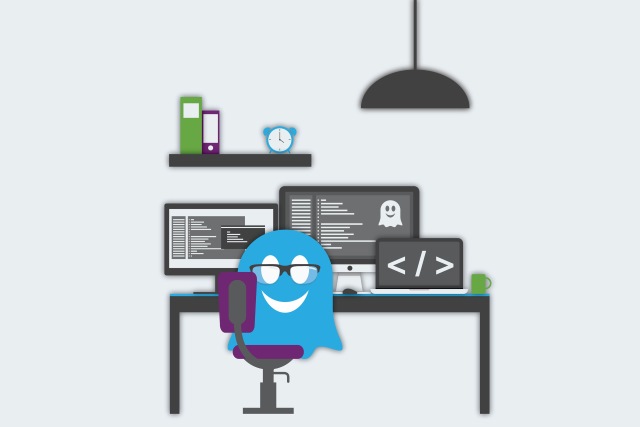 In an attempt to improve trust and transparency, ad-blocking tool Ghostery has gone open source. It comes after Ghostery was acquired by Cliqz last year and raised a few eyebrows with the business model it put in place.
As well as going open source, Ghostery is also introducing new ways of making money. Rather than selling anonymized user data to third parties, there are now two income streams: Ghostery Insights and Ghostery Rewards. The former is a premium product for which details have not been revealed, the latter an opt-in marketing system.
See also:
The plan is for Ghostery Insights to be made available to researchers, journalists and anyone technically-minded with an interest in the analytics of web trackers. Full details are expected to be revealed later in the year. Affecting more people is the Ghostery Rewards option. This works by displaying ads and deals that are relevant to users -- as Wired puts it: "In one sense, Ghostery is removing all the ads from the web, and then replacing some of them with its own."
But what is of greatest interest is the fact that the tool's source code can be examined, tweaked and tinkered with. Ghostery confirmed the switch to open source in an announcement on Twitter:
We're excited to announce that we're now officially #OpenSource. This change demonstrates Ghostery's commitment to transparency and creating the best tools for our users. https://t.co/g3zDhfcP0Q #GhostyGoesOpen #ghostery #security #privacy #adblocker #antitracking #ai pic.twitter.com/G4IvLbgh2E

— Ghostery (@Ghostery) March 8, 2018
Speaking about the change, Ghostery's director of product Jeremy Tillman said:
When it comes to putting users in control of their data, privacy and transparency are equally important. Only when individuals clearly understand what data digital products are collecting can they make meaningful decisions about what information they share and with whom. Our software lets users see who tracks them and provides transparency into the impenetrable and secretive world of commercial online surveillance. In an effort to be as open as possible with our own users, we are following the example of our parent company, Cliqz, to publish Ghostery's source code and make it freely available to the world. Beyond increasing our own transparency, becoming an open source product creates a tremendous opportunity for our user community to contribute to our code and join us in our effort to make the internet cleaner, faster, and safer.
It remains to be seen just how the news goes down with Ghostery's users, but the change -- particularly to the business model -- is yet another move in the battle between advertisers and privacy advocates.