Advertisers pull ads from Alex Jones' YouTube channel because they don't want to be linked to InfoWars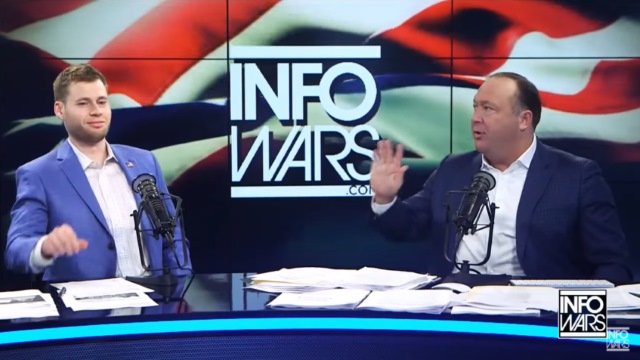 Just over a week ago, YouTube decided to remove an InfoWars video from the Alex Jones' channel for breaching site rules about harassment. In videos, students who had spoken on TV about the Parkland, Florida shooting were described as "crisis actors". Jones described the move as "giant, massive censorship" and went as far as saying his channel was about to be shut down.
Now advertisers are showing how they feel about InfoWars, with a number of large companies -- including Acer, 20th Century Fox, Grammarly, Paramount Network, Alibaba and  Mozilla -- pulling advertising after learning that their ads were appearing on Jones' channel.
See also:
This is not the first time advertisers have been unhappy with the placement of their ads, and Google has previously said that it would grant them greater control over where ads appear. But it appears that these controls have not worked. Nike, for example, used filters to control which channels and sites its ads would be shown on, but was "disturbed to learn that we appeared on [The Alex Jones Channel]," as a spokesperson for the company told CNN.
Acer was also under the impression that "existing filters should have prevented this," and will be setting up additional filters for the future. Grammarly said: ""We have stringent sensitive subject exclusion filters in place with YouTube that we believed would exclude such channels. We've asked YouTube to ensure this does not happen again."
Over the week, as well as issuing numerous video rants about an orchestrated campaign of censorship against InfoWars, Jones took to Twitter to claim that his channel was going to be closed down and deleted:
The Alex Jones channel with billions of views is frozen. We have been told it will be deleted tomorrow and all 33 thousands videos will be erased. We just set up this new page subscribe if you want to see what the SPLC wants censored.. https://t.co/0sGkMNUCPt

— Alex Jones (@RealAlexJones) March 4, 2018
There's little evidence to support this claim although following the recent video removal, the channel was on its first of three strikes.
InfoWars is a great earner for YouTube, bringing millions of viewers to the site. The company would probably be reluctant to remove the associated channel not only because of the loss of income, but also because it would lead to further claims of censorship. But when advertisers start voting with their wallets, it sends a message to fake news peddlers and conspiracy theory video creators that maybe, just maybe, controversy is not always a good thing.