Trump blocks Broadcom's takeover of Qualcomm, citing national security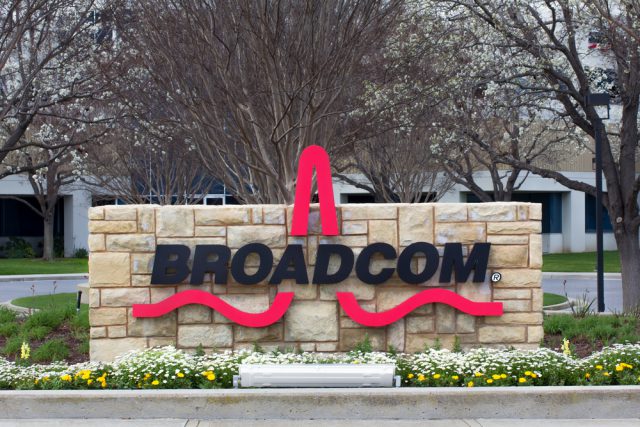 Donald Trump has signed an executive order that blocks Broadcom from buying Qualcomm. The takeover has been talked about for a number of months, but now the president -- in line with his "America first" drive -- has scuppered what would have been the largest technology deal ever.
Had the deal gone ahead, a merged Broadcom and Qualcomm would have been responsible for a massive proportion of the chips in phones, computers and connected devices. But US concerns about China mean that the deal is now very much off the table.
See also:
While Broadcom was extremely interested in snapping up Qualcomm, the San Diego-based Qualcomm had already declined bids from the company. The bids were also the subject of an investigation by the US Committee on Foreign Investment in the United States (CFIUS), and the investigators expressed concern about Broadcom's potential to stifle Qualcomm's research and investment in 5G technology.
In a letter earlier this month, the CFIUS said:
A shift to Chinese dominance in 5G would have substantial negative national security consequences for the United States. While the United States remains dominant in the standards-setting space currently, China would likely compete robustly to fill any void left by Qualcomm as a result of this hostile takeover.
This is something that Trump and his team clearly took into account with the latest executive order. In it, he says:
Findings.  (a)  There is credible evidence that leads me to believe that Broadcom Limited, a limited company organized under the laws of Singapore (Broadcom), along with its partners, subsidiaries, or affiliates, including Broadcom Corporation, a California corporation, and Broadcom Cayman L.P., a Cayman Islands limited partnership, and their partners, subsidiaries, or affiliates (together, the Purchaser), through exercising control of Qualcomm Incorporated (Qualcomm), a Delaware corporation, might take action that threatens to impair the national security of the United States; and

(b)  Provisions of law, other than section 721 and the International Emergency Economic Powers Act (50 U.S.C. 1701 et seq.), do not, in my judgment, provide adequate and appropriate authority for me to protect the national security in this matter.
Based on these findings, the order goes on to say:
The proposed takeover of Qualcomm by the Purchaser is prohibited, and any substantially equivalent merger, acquisition, or takeover, whether effected directly or indirectly, is also prohibited.
Following news of the order, Broadcom said that it "strongly disagrees that its proposed acquisition of Qualcomm raises any national security concerns."
ImageCredit: Ken Wolter / Shutterstock