YouTube Kids app is serving up conspiracy videos from the likes of David Icke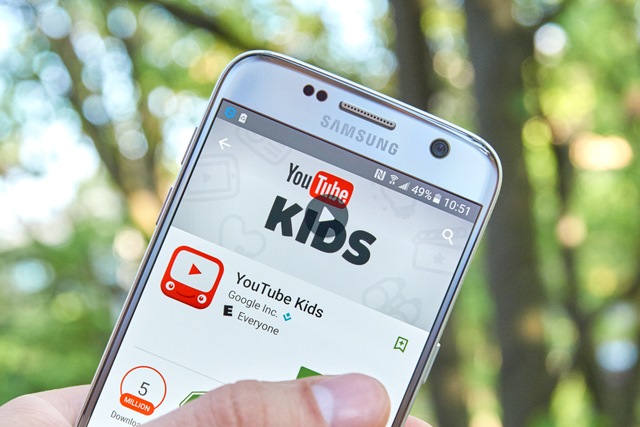 The very idea of YouTube Kids is to ensure that children are not exposed to content that parents would consider inappropriate for them. This means filtering out videos with an adult theme, with Google -- supposedly -- curating content suitable for younger eyes.
This week, the main YouTube site has been in the news because of its plans to counter conspiracy videos with "information cues" rom Wikipedia. But it seems that YouTube Kids has a similar problem, with children being exposed to conspiracy theory videos from the likes of reptilian-obsessed, Illuminati-loving conspiracist David Icke.
See also:
Business Insider reports that YouTube Kids is home to -- in addition to kid-friendly cartoons -- videos from flat-earthers, moon landing deniers, and believers in reptilian overlords. Videos about chemtrails and other conspiracy theories have also been spotted, and many are thrown up by YouTube Kids' "related videos" feature.
Business Insider reports the videos it found to YouTube and they were removed, but the point is that they should not have been present in an app aimed at children in the first place.
Google has all but admitted that adults are incapable of discerning fact from fiction (or "alternative facts", if you prefer) with its plan to use Wikipedia-sourced information cues to spoon-feed the "right information" to people. So why is YouTube Kids seemingly treated so laxly? The company issued a statement, saying:
The YouTube Kids app is home to a wide variety of content that includes enriching and entertaining videos for families. This content is screened using human trained systems. That being said, no system is perfect and sometimes we miss the mark. When we do, we take immediate action to block the videos or, as necessary, channels from appearing in the app. We will continue to work to improve the YouTube Kids app experience.
It certainly seems that a lot of work needs to be done to limit the nonsense thrown up in video suggestions by YouTube Kids, but it remains to be seen just how YouTube plans to protect its most vulnerable users.
Image credit: dennizn / Shutterstock