Canon launches IVY Mini Photo Printer for iPhone and Android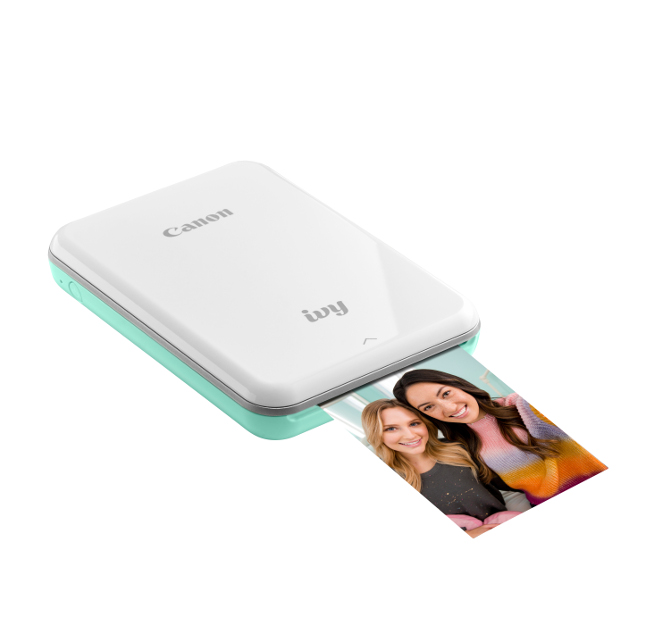 The concept of printing out your photos and putting them in an album is pretty much dead. Yeah, some folks probably still do this, but thanks to smartphones, tablets, and smart televisions, there is no reason to do so. There are much better ways to share and enjoy your precious memories these days. In other words, the digitization of photos has created a superior experience.
But OK, it can be fun to print out photos at a party or family get-together, where the images are essentially disposable -- kind of like a Polaroid. After all, not everything is worthy of framing. Today, Canon launches a new portable printer called "IVY Mini" that can do exactly that.
Best of all, this printer does not use ink, instead using a special "ZINK" paper that does not require it. What's particularly cool is the paper features a peel-off back that turns the photo into a sticker -- if you want. The printer itself connects to both Android and iOS devices over Bluetooth and lets you manipulate the photos with a special app before printing.
"For smartphone photographers seeking to stay portable and on the go with their devices, this sleek and compact portable printer has an extensive list of standout, user-friendly features through the Canon Mini Print app. The app includes creative filters, such as photo frames and stickers, augmented reality (AR) face distortion, as well as additional photo-editing tools including added text, fun frames and the option to draw. These features encourage users to creatively add fun enhancements and share those distinctive memories in real time in either a 2x3 print or sticker output option," says Canon.
ALSO READ: Case-Mate launches 'Power Pad' Qi fast wireless charger for iPhone and Android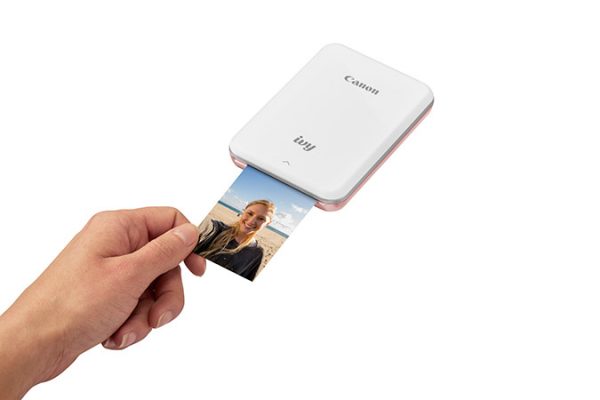 The company further says, "The IVY printer utilizes ZINK Zero Ink Technology from ZINK, an amazing way to print in full color without the need of ink cartridges. Additionally, each pack of paper comes with one blue ZINK SMART SHEET; calibrating your IVY printer to the photo paper in that pack to produce an image that meets Canon's high-quality image standards."

The battery is rechargeable -- no need to replace AA or AAA batteries. The IVY Mini can print up to 20 photos per charge -- it takes just under one minute to print each one. When you do need to juice it up, it will take about 90 minutes using micro USB.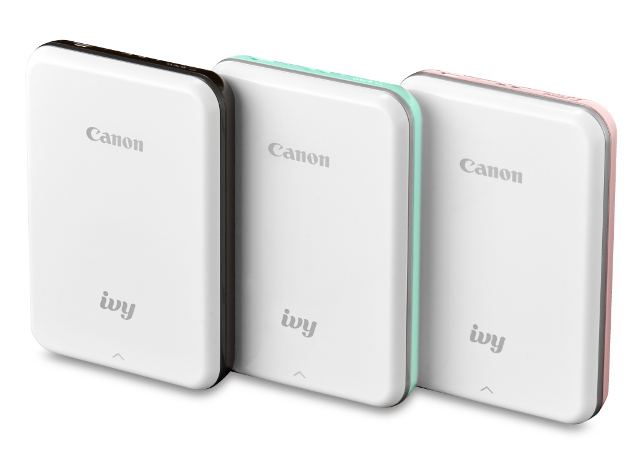 You can buy the Canon IVY Mini Photo Printer immediately here for $129.99. It is available in three color options (as seen above) -- Slate Gray, Mint Green, and Rose Gold. It comes with ten sheets of ZINK photo paper in the box, and additional sheets will cost $9.99 for a 20 pack, or $24.99 for 50.