Huawei Mate 10 Pro now $150 off, including Amazon-exclusive Mocha Brown color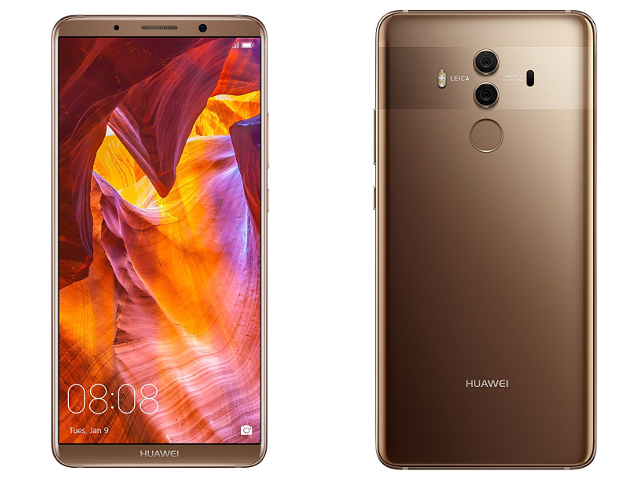 The Huawei Mate 10 Pro is one of the best Android smartphones you can buy. Not only is it elegantly made, but it has top specifications, including a drool-worthy display. The camera even leverages artificial intelligence, making it one of the best picture-taking experiences on the market. Don't forget -- BetaNews is giving one of these amazing flagships away, so be sure to enter our giveaway here.
Only one person can win our contest, however, so if you really want a Mate 10 Pro, your best bet is to simply buy one. Thankfully, starting today, the Huawei flagship becomes more affordable. You see, from now through May 19, you can score one for a mere $649 -- that is $150 off the MSRP! Best of all, the phone is unlocked, so you can use it on any GSM carrier in the USA, such as T-Mobile and AT&T.
To make things even more exciting, this promotion includes the special Mocha Brown model that is sold exclusively at Amazon. While brown may not be a super-popular color -- it could conjure memories of the Zune -- the limited nature makes it something you should consider. Quite frankly, if I had to choose between Midnight Blue, Titanium Gray, and Mocha Brown, I'd go for the coffee-inspired variant. Brown looks classy here -- I like it.
ALSO READ: BetaNews Giveaway: Win a Huawei Mate 10 Pro in time for Mother's Day
Ready to buy your own discounted Mate 10 Pro? You can get it on Amazon here. Remember, folks -- Mother's Day is soon approaching. If you want to make your mom happy this holiday, a new flagship smartphone should definitely make that happen. Saving $150 is just icing on the cake.