The best Android apps and games revealed in 2018 Google Play Awards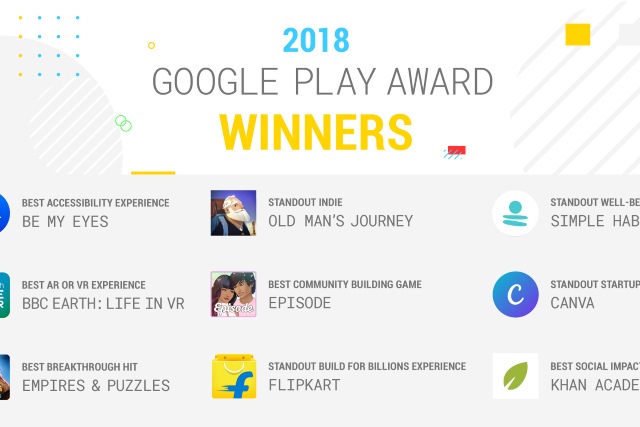 It's not long since Google's Android Excellence program bestowed praise on apps and games on what were considered to offer a high quality experience. Now the company has used Google I/O to reveal the winners of the 2018 Google Play Awards.
Google says that the aim of the ceremony is to "recognize the best apps and games on Google Play over the past year", and it's a great way to discover something new to try.
See also:
Divided into a number of categories, the awards serve to promote the highlights of Google's app store. The company says: "The Google Play Awards highlight developers that strive for quality and drive innovation on Android. This year's nominees span nine different categories, but all have shown a dedication to creating unique experiences for users to enjoy. Congratulations to our 2018 winners!"
The winners are as follows:
You can read more about all of the finalists by heading over to the 2018 Google Play Awards section of the Google Play store.