System76 Galago Pro Linux laptop now has two screen size options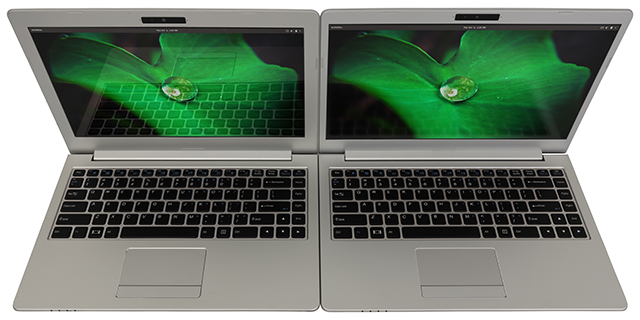 Just yesterday, we shared the news that System76 had refreshed its popular Oryx Pro laptop. The Linux community was abuzz with excitement over the thinner and faster notebook. After all, it offers a lot of horsepower at a very affordable price. Heck, the battery life has even doubled compared to its predecessor!
The computer seller is apparently not ready to slow down, however, as today it also refreshes its affordable and svelte Galago Pro Linux ultrabook. What's particularly exciting about the new model is that it has two screen sizes -- 13 inch HiDPI or 14 inch 1080p (in matte). Regardless of which you choose, the overall dimensions stay the same. How can that be, you ask? Well, for the 14 inch model, the bezels are just thinner.
"Galago Pro launches today offering users two new size options. Choose the 13 inch HiDPI display for crisper text and graphics or the 14 inch 1080p display with a thinner bezel for more viewing space. The same ultra-lightweight laptop still features the favorited all-aluminum chassis, while boasting up to 32 GB of RAM, 6 TB of storage, and an i5 or i7 processor," says System76.
ALSO READ: System76 Oryx Pro Linux laptop is now thinner and faster, putting Apple MacBook Pro to shame
The computer seller further says, "The Galago Pro's multiple ports include an SD card slot, a Thunderbolt 3 USB-C port, two USB 3.1 ports, and a full Ethernet port. This ​light, thin, and portable laptop, weighing in at 2.87lbs (1.3kg), features HiDPI display, up to 32 GB of RAM, 6TB of storage, and a 8th gen Intel i5 or i7 processor."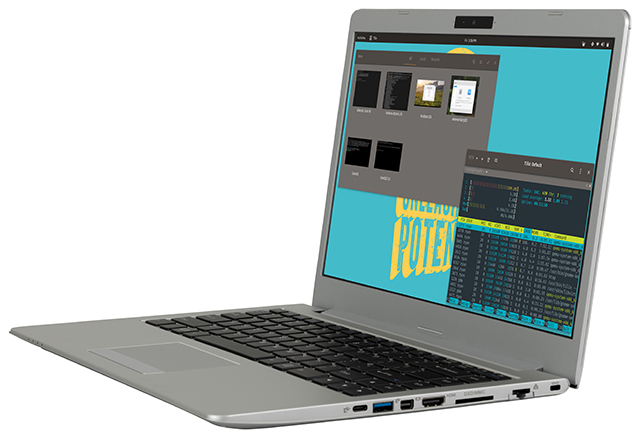 System76 shares the following specifications.
CPU: 8th Gen Intel Core i5-8250U or i7-8550U

 

Display: 13.3" 1800 HiDPI or 14" Full HD (1920x1080)
GPU: Intel HD Graphics 620
RAM: Up to 32GB Dual Channel DDR4 @ 2400 MHz

 

Storage: M.2 SSD, 2.5" 7mm height drive. Up to 6TB total

 

Connectivity: Gigabit Ethernet, Intel Wireless-AC, Bluetooth
Video out: HDMI, MiniDP/USB-C
Web cam: 720p HD
USB: USB 3.1 Type-C with Thunderbolt, 2 × USB 3.1 Type-A
Card Reader: SD
Dimensions: 12.98" × 8.86" × 0.56"
Weight: 2.87 lbs (1.3 kg)
ALSO READ: System76 becomes GNOME Foundation Advisory Board member
You can configure your own Galago Pro here. For operating system, you can opt for Ubuntu or System76's own Pop!_OS. The 14 inch 1080p variant starts at $899, while the 13 inch HiDPI model begins at $958. You can choose to upgrade the CPU, RAM, storage, and Wi-Fi card -- better specifications mean higher prices, of course.