How to watch the Prince Harry and Meghan Markle Royal Wedding online for free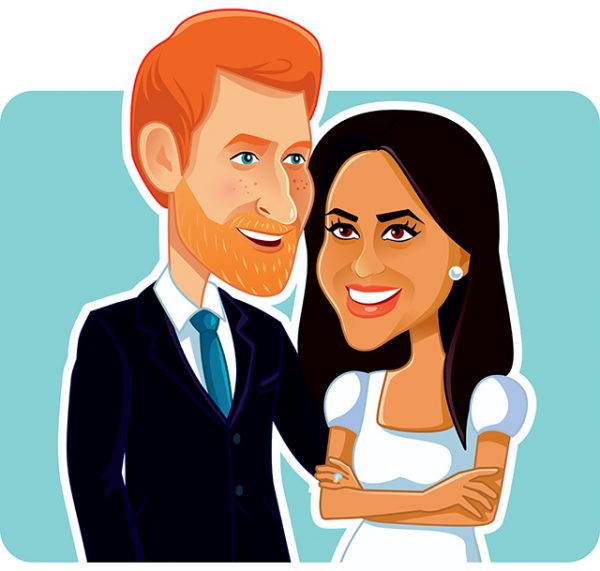 As an American man that thinks monarchies are silly, I shouldn't be interested in the Prince Harry and Meghan Markle wedding. With that said, I'd be lying if I said I wasn't excited about it. I don't know why, but I find myself intrigued by the Royal Wedding. I make no apologies about it!
Unfortunately, the wedding is on a Saturday -- a day when many people are out of their homes running errands and having fun. Thankfully, you can watch the wedding online for free using your web browser or mobile device. In other words, even if you aren't in front of a TV, you can still experience the event live on YouTube.
"Tomorrow people from all over the world will tune in to watch the wedding of Britain's Prince Harry and Meghan Markle. To give people everywhere a chance to join together and celebrate this royal union, on Saturday, May 19, the ceremony will be live streamed on the Royal Family's official YouTube channel," says Anna Gayner, Head of EMEA News Partnerships, Google.
ALSO READ: YouTube TV keeps getting better -- adds 'The Young Turks' and 'Tastemade' channels
Gayner further says, "The live stream will follow the wedding procession, marriage ceremony at Windsor Castle, and wedding day happenings along the way. Afterwards, the footage will be reshown so that people can enjoy this wonderful event no matter their location or time zone."
Streaming the wedding couldn't be easier. Simply click here to access the official video stream. Be sure to bookmark this page so you can easily return to it once the festivities begin -- Saturday, May 19 at 6:00am ET.
Photo Credit: Nicoleta Ionescu/Shutterstock