Microsoft partners with Special Olympics for Xbox gaming tournament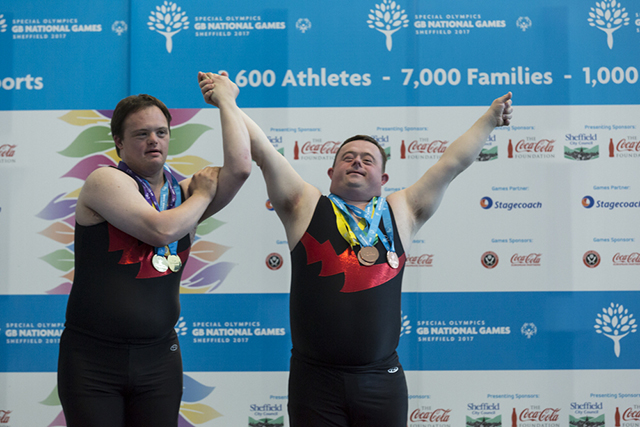 The Special Olympics is a wonderful organization that enables people with intellectual disabilities to compete against each other and win medals. While it promotes health, fitness, and camaraderie, it also highlights that all people deserve the right to compete. It is very inspiring stuff, folks.
Today, Microsoft announces that it has partnered with the Special Olympics for an all-new Xbox gaming tournament. This is not the first time that the Windows-maker has worked with the organization. For this tourney, Microsoft is pairing two players to a team -- one with an intellectual disability and one without. Teams will then face-off by playing Forza Motorsport 7 -- a racing game published by Microsoft Studios.
"At Microsoft, we believe that gaming is for everyone so we're proud to pilot the first gaming tournament at the Special Olympics USA Games this summer. Competitive video gaming is enjoyed by players around the world, and our goal with this pilot tournament is to challenge biases and breakdown barriers while providing an empowering and fun experience for all players," says Phil Spencer, head of gaming, Microsoft.
ALSO READ: Linksys WRT32XB dual-band AC3200 Xbox One wireless gaming router now available
Beth Knox, President and CEO of the 2018 Special Olympics USA Games explains, "Many of our athletes are avid gamers and research indicates playing video games can potentially boost cognitive and motor skills of people with intellectual disabilities. We are thrilled to partner with Xbox to bring the first-ever video gaming tournament to the USA Games. We hope everyone will come out and support the competitors in this pilot event."
If you or someone you know is intellectually handicapped and wants to compete, I am sad to say, it is too late to enter. Microsoft already held qualifying matches, and eight teams have been selected. Thankfully, anyone can participate as a spectator, however. Not to mention, Microsoft will have many Forza Motorsport 7 gaming stations scattered about at the event, so everyone can take turns playing the game -- even if they aren't in the competition.
If you want to attend the Xbox Gaming Tournament at the 2018 Special Olympics USA Games, it will be held on July 2 from 1:00pm to 4:00pm PT in Seattle. It will physically take place at the University of Washington Husky Union Building, but it is not yet clear if it will also be streamed online.
Photo Credit: dominika zarzycka/Shutterstock