Microsoft releases Windows 10 Redstone 5 Build 17677 to the Fast ring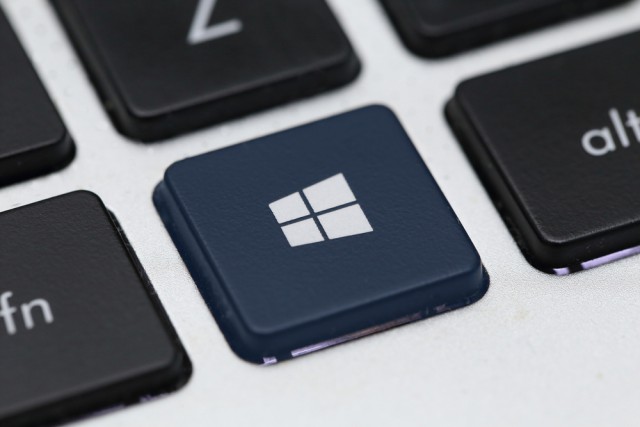 Microsoft has been rolling out new Windows 10 RS5 builds on a weekly basis, but it looked as if we weren't going to get one this week due to what appeared to be a roll-back bug. However, it turns out the problem was actually a deployment issue which Microsoft was able to fix server side.
The just-released Build 17677, for Fast ring and Skip Ahead Insiders, has a number of additions.
SEE ALSO:
First up is the inevitable collection of Microsoft Edge improvements. In this build the changes include a new, clearer "Settings and more" (…) menu which has been better organized. You can now see top sites in the Jump List, and manage set aside tabs. There are new options for "Show in folder" and "Copy link" in the right-click context menu for downloads.
Elsewhere, there have been tweaks to Narrator, and improvements to kernel debugging, and task manager memory reporting. Mobile Broadband (LTE) connectivity on Windows has been given a makeover too, and the Mobile Broadband USB NetAdapter driver becomes the default driver from this build onwards.
General changes, improvements, and fixes in this build include:
Fixed an issue causing Narrator to read extra text when invoking Alt + Tab.
Fixed an issue resulting in Chinese and Japanese characters not rendering correctly in Command Prompt.
Fixed an issue where double-clicking text in Command Prompt only selected up to the first punctuation mark, not up to the space.
Fixed an issue resulting in the Home and End keys not working in Microsoft Edge in recent flights.
Fixed an issue resulting in a high volume of reliability issues in any XAML surface using Reveal in the previous flight.
Fixed an issue resulting in some apps like Adobe XD from crashing on launch in recent flights.
When you press F1 in Microsoft Edge it will now take you to the Microsoft Edge support page, rather than Microsoft Edge tips.
When a tab in Microsoft Edge is playing audio, the volume icon in the tab will now light up when you hover your mouse over it.
When you open local files (like PDFs) in Microsoft Edge, those files will now appear in the History section.
Fixed an issue where downloading files in Microsoft Edge could appear stuck on doing the security scan.
Fixed a recent issue where Ctrl + Shift + Left to select backwards in Notepad wouldn't work at the end of a line.
When you execute "start cmd" from a Command Prompt window, a new Command Prompt tab will now be created if you have Sets enabled. This will also work for other start launches, like "start notepad". To start something in a new window you can use the new /newwindow flag, for example "start /newwindow notepad".
Fixed the issue that was preventing users from enabling Developer Mode through the For developers settings page.
Known issues in this build include:
Important note for Windows Insider Program for Business folks: If you use your AAD account to receive new flights (via Settings > Update & Security > Windows Insider Program) there is an issue causing the "Fix me" option to be presented which unfortunately will not work and you will not be able to receive the latest flights.
Microsoft is working on adding dark theme in File Explorer and the Common File Dialog, but still has some things to do. You may see some unexpectedly light colors in these surfaces when in dark mode.
Insiders who use Remote Desktop, project their screen, or have multiple monitors may experience explorer.exe hangs on this build. This issue can also lead to Microsoft Edge hangs.
If you right-click apps in the taskbar you may find that the jump list is missing pinned and recent items.
After update, Mixed Reality Portal will reinstall the Mixed Reality Software and as a result environment setting will not be preserved. If you need your Mixed Reality home experience to persist it is advised you not take this build until these issues are fixed.
Known issues for Sets & Office include:
Sets UX for Office Win32 desktop apps is not final. The experience will be refined over time based on feedback.
The top of some Win32 desktop app windows may appear slightly underneath the tab bar when created maximized. To work around the issue, restore and re-maximize the window.
Closing one tab may sometimes minimize the entire set.
Tiling and cascading windows, including features like "View Side by Side" in Word, will not work for inactive tabs.
The Office Visual Basic Editor window will currently be tabbed but is not intended to be in the future.
Opening an Office document while the same app has an existing document open may cause an unintended switch to the last active document. This will also happen when closing a sheet in Excel while other sheets remain open.
Local files or non-Microsoft cloud files will not be automatically restored, and no error message will be provided to alert the user to that fact.
Photo credit: charnsitr / Shutterstock