PNY announces 512GB Elite microSDXC card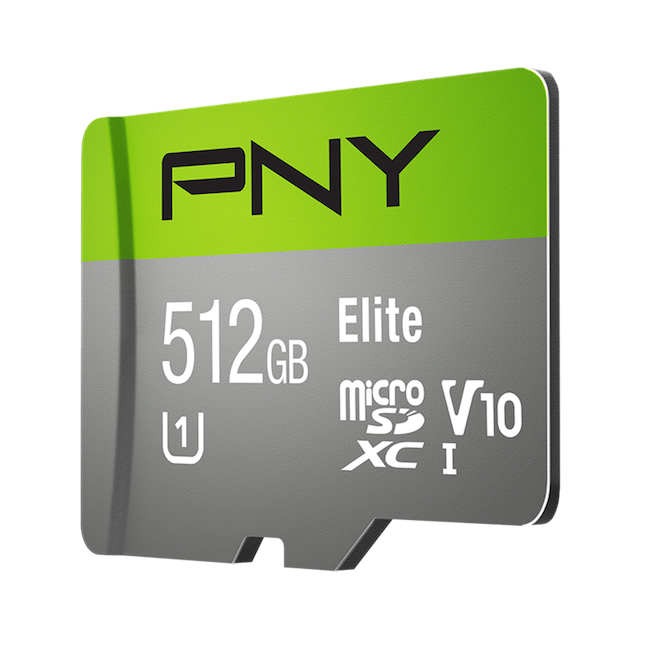 You can never have too much storage capacity. For instance, when it comes to microSD or SD cards, nothing is worse than running out of room when on vacation -- you shouldn't have to decide which memories to delete from your camera. Not to mention, when shooting 4K video, you can run out of storage even quicker these days.
Today, PNY releases a new Class 10, U1 micro SD card to address this dilemma. With a monstrous 512GB capacity, you can be sure that your camera, drone, tablet, or other device that leverages the micro-sized card will have plenty of room for storing content.
"PNY Elite 512GB microSD Cards provides the capability of saving and storing over 80 hours of Full HD video content, or over 100,000 pictures (at 18MP size), up to 100,000 songs, or any combination that your creative mind can develop. This means, more time creating videos, taking photos, making memories and less time transferring files so that you can get back on the road for more," says PNC.
ALSO READ: StarTech launches Thunderbolt 3 Dual-4K Docking Station with SD Card Slot
The company further says, "With speeds of up to 90MB/s, PNY Elite 512GB microSD card offers fast transfer speed and the included SD Card Adapter allows you to use it with your DSRL, MIL cameras and others. Invest your time in making new memories and less time worrying about saving them."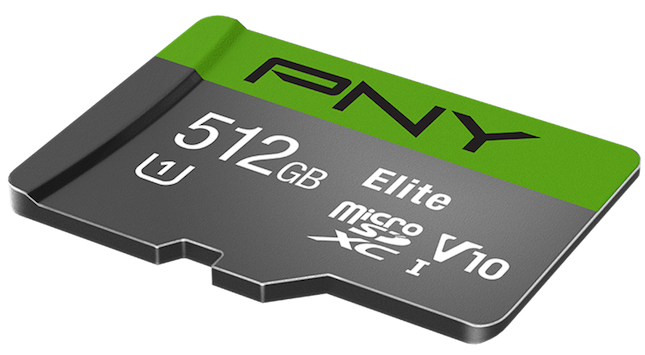 Of course, such a drool-worthy product will not come cheap. The MSRP for the PNY 512GB Elite microSDXC card is $349.99. For comparison, a SanDisk 400GB microSD can be had on Amazon for under $200. Unless you truly need the massive 512GB, you should probably save your money and go for something more affordable. If you want or need the massive 512GB, however, it might totally be worth the premium.