Apple reveals which speakers support AirPlay 2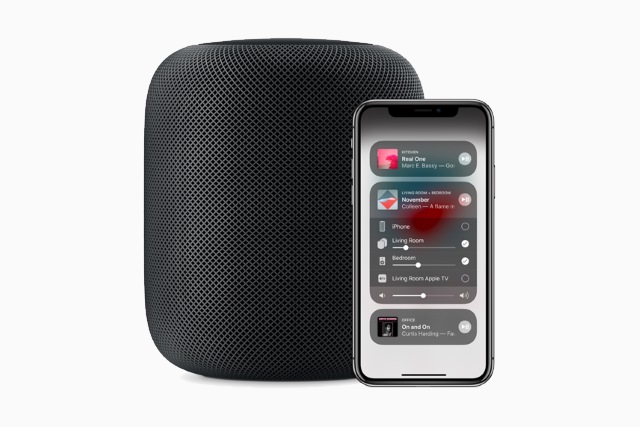 With the launch of iOS 11.4 yesterday, Apple also unleashed AirPlay 2. Bringing support for stereo pairing and multi-room audio, this was the update HomePod users had been waiting for.
But a HomePod is not the only way to take advantage of AirPlay 2; there are lots of other speakers that support the standard. Apple has now published a list of all of the AirPlay 2 speakers and receivers that are currently available, or will be very soon.
See also:
As you would expect, there are plenty of big names on the list, including Denon and Sonos, and it's a list that's certain to grow over the coming months. Apple is currently only giving the names of the speakers that have been explicitly announced as having AirPlay 2 support -- manufacturers that confirm support on other units should find that their devices are added in due course.
Here is the current list direct from Apple:
Beoplay A6
Beoplay A9 mk2
Beoplay M3
BeoSound 1
BeoSound 2
BeoSound 35
BeoSound Core
BeoSound Essence mk2
BeoVision Eclipse (audio only)
Denon AVR-X3500H
Denon AVR-X4500H
Denon AVR-X6500H
Libratone Zipp
Libratone Zipp Mini
Marantz AV7705
Marantz NA6006
Marantz NR1509
Marantz NR1609
Marantz SR5013
Marantz SR6013
Marantz SR7013
Naim Mu-so
Naim Mu-so QB
Naim ND 555
Naim ND5 XS 2
Naim NDX 2
Naim Uniti Nova
Naim Uniti Atom
Naim Uniti Star
Sonos One
Sonos Play:5
Sonos Playbase