Ubuntu 18.04-based Linux Mint 19 'Tara' Beta is here with Cinnamon, MATE, and Xfce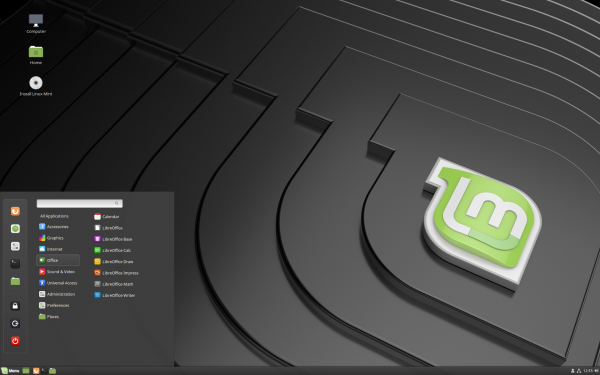 Ah, Linux Mint. This operating system has its detractors, but for the most part, it is beloved by both Linux beginners and experts alike. True, most of the praise is due to its excellent Ubuntu base, but the Mint team understands what many other distribution maintainers don't -- the overall experience matters. When you install Mint, you are in for a polished treat -- it is clear that the developers truly care about the end users.
Today, Linux Mint 19 "Tara" Beta finally sees release. Three desktop environments are available -- Cinnamon (3.8), MATE (1.20), and Xfce (4.12). All of these DEs are excellent, but the shining star is Cinnamon. Tara is significant as it is based on the newest Ubuntu 18.04 and will receive updates until the year 2023. The included Linux kernel is version 4.15 and not 4.17 -- understandable, as it was only just released.
The Linux Mint Team will be putting greater emphasis on Timeshift in Tara, as it explains below:
In Linux Mint 19, the star of the show is Timeshift. Although it was introduced in Linux Mint 18.3 and backported to all Linux Mint releases, it is now at the center of Linux Mint's update strategy and communication.

Thanks to Timeshift you can go back in time and restore your computer to the last functional system snapshot. If anything breaks, you can go back to the previous snapshot and it's as if the problem never happened.

This greatly simplifies the maintenance of your computer, since you no longer need to worry about potential regressions. In the eventuality of a critical regression, you can restore a snapshot (thus canceling the effects of the regression) and you still have the ability to apply updates selectively (as you did in previous releases).
ALSO READ: Linux Mint ditches AMD for Intel with new Mintbox Mini 2
The team shares additional significant updates below.
The USB stick formatting tool now supports exFat.
The Software Sources tool is able to show the installed packages from a PPA.
A new option was added to the login screen to improve multi-monitor support. You can choose among your monitors which one should show the login form (by default the form jumps from one screen to another as you move your mouse cursor between them).
The multimedia codecs now include the Microsoft fonts.
All the Mint tools support HiDPI, GTK3 and Python3. Many also transitioned to AptDaemon and pkexec.
Pidgin was removed from the default software selection. It will continue to be available in the repositories but it is no longer installed by default.
The PIA Manager, the set up tool for PIA VPN connections (available in the repositories), now remembers your username, password and gateway settings.
You can download all three versions of Linux Mint 19 Tara Beta using the following torrent links. Please note: you should not use pre-release software on production machines, as it could result in a non-functioning computer, data loss, or more. With that said, Linux Mint beta releases are usually quite stable. To read more about what is new in version 19 of the operating system, please click on the links to the right.