Google brings Wi-Fi to 400 Indian train stations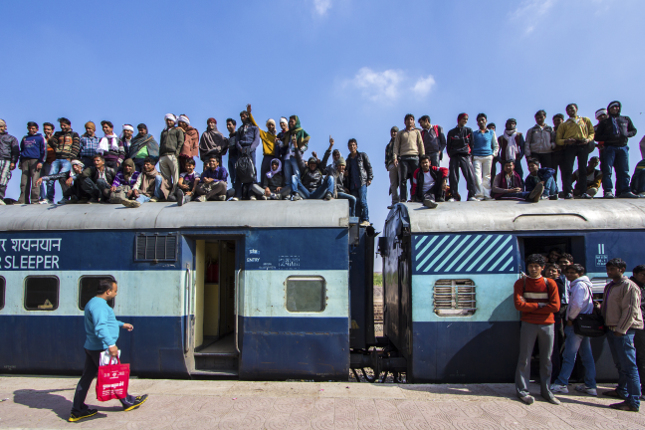 For many in the USA, having access to the internet is a given -- we don't give it a second thought. When you are home, you have broadband and Wi-Fi, and when out and about, your smartphone has LTE.
In other countries, however, access to the internet isn't as ubiquitous. India, for instance, has many locations where getting online is a hardship. Google has been looking to change this with its "Next Billion Users" initiative, and one of its projects -- "Google Station" -- has seen tremendous growth. You see, the search giant has been gradually adding free Wi-Fi hotspots to Indian train stations, and today, it announces a huge milestone -- there are now 400 stations with Wi-Fi.
"Today, we're proud to announce that Dibrugarh railway station in Assam state, northeast India is the 400th train station in India to be powered by public Wi-Fi. There are now over 8 million people getting online with Google Station every month. On average, people consume 350MB of data per session, roughly the size of a half hour television episode and over half of the people using Google Station engage in multiple online sessions a day. Some are watching videos, some are chatting with friends, but like Shrinath and Helen, they are all actively seeking that Wi-Fi connection to get things done during their day," says Caesar Sengupta, VP Next Billion Users Team, Google.
ALSO READ: #BetaNews20 Giveaway: Linksys Velop Dual-Band Whole Home Mesh Wi-Fi System
Sengupta further says, "Although we have hit the target of 400 train stations, our journey remains unfinished. India has the second largest population of internet users in the world, but there are still almost a billion Indians who aren't online. There are millions of other life-changing journeys that still haven't been taken. We realize that not everyone in India lives or works near a train station, so we're moving beyond train stations and into the rest of the cities. Google Station is now also available in 150 locations in Pune, Maharashtra and more Smart Cities are coming soon."
Google Station is quite inspiring, and it is heartwarming to know the company plans to expand even further. True, while internet access is not as important as say, medicine, food, or water, it is still critical to success in modern times. You never know -- the next internet billionaire may get his/her start by getting online at a local train station, and that's a good thing.
Image credit: happystock/ Shutterstock