#BetaNews20 Giveaway: Linksys Velop Dual-Band Whole Home Mesh Wi-Fi System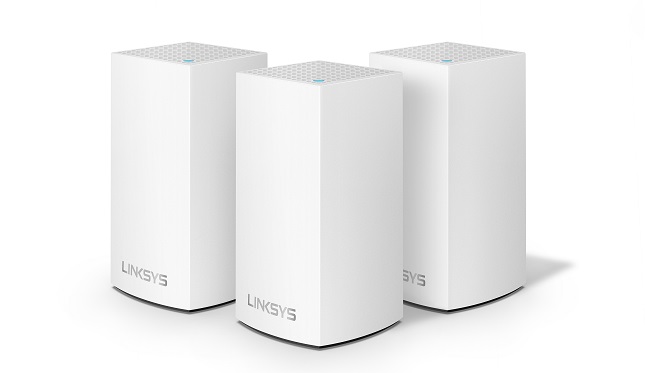 Today is officially the day -- BetaNews is celebrating its 20th birthday! While people typically get presents on their birthday, we are flipping the script a bit. To celebrate the occasion, we will be doing giveaways all month long. This is our way to thank our dear readers for two decades of loyalty. Whether you have been a reader since the beginning or you are new to the site, we wish you luck in our many June giveaways.
The first giveaway is a really exciting new product from Linksys -- the all new Velop Dual-Band Whole Home Mesh WiFi System. If you aren't familiar with mesh networking, please know its like having a router with super-long range. How does it work? Several access points -- in this case three -- work together to blanket your home in glorious Wi-Fi. We have one system to award as a prize, with the value being $299.
I've been testing the Linksys Velop Dual-Band Whole Home Mesh Wi-Fi System in my own house, and so far, I am very impressed. Throughout my home there are no dead zones, and I love that all the access points have Ethernet ports. I placed one in my home office, for instance, and I can hardwire my gaming desktop to it, removing the need for a dedicated Wi-Fi card or dongle. My internet is rated for 400Mbps down and 30Mbps up, and no matter what, this mesh system achieves those speeds.
ALSO READ: Linksys WRT32XB dual-band AC3200 Xbox One wireless gaming router now available
You can see a video of me unboxing the Velop Dual-Band Whole Home Mesh Wi-Fi System below -- don't worry, the winner will get a new one sealed in the box!
To enter the giveaway, simply complete the entries below. You can enter multiple times by using all the entry methods -- you might as well increase your odds by doing each one, right? The winner must have a mailing address in the Contiguous United States. We will email the winner, so be sure to use a valid email address. You will have 48 hours to reply to our email -- failure to do so means you forfeit and we pick a new winner.
While we are giving one of these away, you could ensure you get one for yourself by purchasing it here.
Giveaway: Velop Dual-Band Whole Home Mesh Wi-Fi System #BetaNews20