Would you swap Windows 10 for Windows 95 -- 2018 Edition?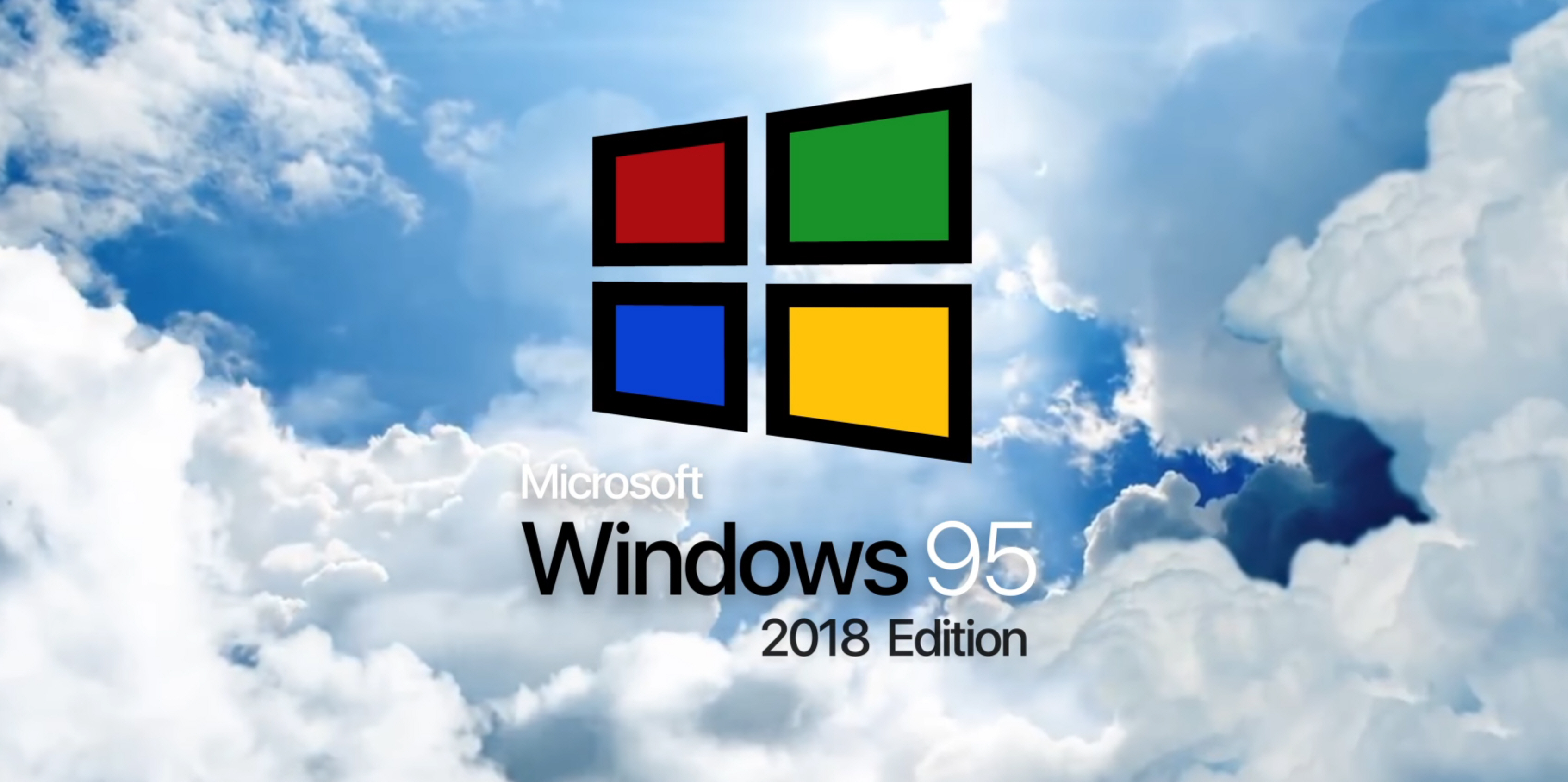 Windows 95 was never much to look at, with its predominately grey, boxy design, but two decades ago it was revolutionary, introducing Windows users to the concept of a Start menu and taskbar for the first time, as well as rudimentary plug-and-play support.
Truth be told, it was never the greatest of operating systems (Windows 98 and XP both improved significantly on the foundations it laid down) but if it had a modern makeover, could we forgive its shortcomings? Feast your eyes on Windows 95 -- 2018 Edition, and decide for yourself.
SEE ALSO:
YouTuber Kamer Kaan Avdan, who has previously created concept videos for Windows 11, iOS 12 and Android 9.0, and most recently brought Windows XP bang up to date, has the answer with a new video showcasing his vision of Windows 95 -- 2018 Edition.
As you might expect, the modern version still has an old look about it, although I'm sure its retro-styling will appeal to many users.
This slideshow requires JavaScript.
The taskbar and Start menu are still grey, and there are straight lines everywhere, but a splash of color here and there -- especially in My Computer and the new Lock screen -- really does make all the difference.
The concept version includes a choice of desktops, Microsoft Edge as the default browser, and there's even a glimpse at what Twitter 1995 Edition might look like.
I quite like the look of the updated operating system, but -- unlike Avdan's re-imagining of XP -- I don't think I'd want to use it. We might be celebrating BetaNews' 20th birthday this year, but some things are best left in the past and, for me, Windows 95 is definitely one of them.
How about you?