Firefox Quantum 61 tweaks user interface, boosts performance (again)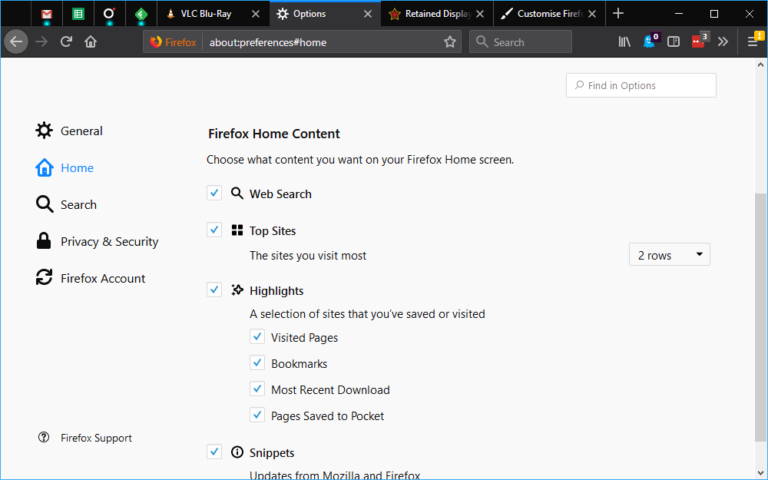 Mozilla has released Firefox Quantum 61.0 for desktop, along with Firefox for Android 61.0. The new release sells itself on major performance improvements, security updates and some user interface changes and tweaks. Also improved is the bookmark sync function and access to search engines.
Performance enhancements are numerous in Firefox 61: first, there are updates to Quantum's CSS support to speed up page rendering, which apply to both Android and desktop users.
Desktop users should also see page rendering times reduced further thanks to a new "retained display list" feature, which updates pages as they're changed rather than reloading everything from scratch to speed things up.
There's also the promise of faster tab switching on Windows and Linux, while macOS users should benefit from WebExtensions now running in their own separate process. Android users should discover that scrolling is quicker because now touch event listeners are treated as passive by default.
Users gain a more convenient way to access more search engines -- if a web page provides an OpenSearch plugin, the page action menu will allow users to add the engine to the "Search with" tool in the Address bar quickly and easily.
macOS users also gain another new option on the page actions menu: the ability to quickly share the URL of an active tab with macOS sharing providers.
Support for the Dark Theme -- accessible from the Themes dropdown menu under Customize -- has now been extended across the entire Firefox user interface, while the bookmark sync function has also benefited from unspecified improvements.
A new section has been added to the Options screen: Home. This now houses all the settings for the user's home page and new tabs, which formerly appeared as a slide-out menu. They can be accessed by clicking the settings cog on either tab as well as via Settings. Users will also find an additional customization option for tabs: added support for allowing WebExtensions to manage (and hide) tabs.
The update is rounded off with two security improvements: on-by-default support for the latest draft of TLS 1.3 encryption is found in both desktop and Android builds, while desktop browsers will no longer be able to access insecure FTP sub-resources inside web pages (http or https).
Firefox Quantum 61.0 and Firefox for Android 61.0 are both available now as a free, open-source download for supported versions of Windows, Mac, Linux and Android.