Google Home learns Spanish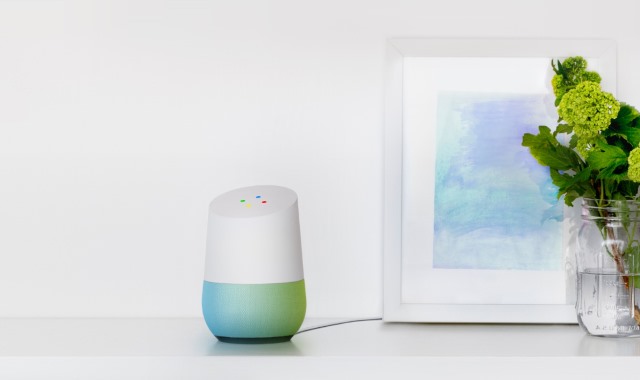 Do you know what the official language of the United States is? The answer may surprise you. If you said "English," you'd be quite wrong. Actually, it's a trick question -- there is no official language of the USA. That's why it's particularly ignorant to get mad at immigrants for not speaking English. Hell, getting mad at people for speaking their native language would be abhorrent even if English was the official language.
With all of that said, a lot of technology -- such as voice assistants -- are designed for English speakers. Today, Google bucks that trend by announcing its Home assistant is leaning a new language -- Spanish.
"If you've ever asked Google Home, "Ok Google, do you speak Spanish?" and didn't quite get what you wanted, we have exciting news for you. Starting today, the Assistant on Google Home can help you get more done in Spanish, whether that's enjoying music, managing your day, or controlling smart devices around the house," says Mark Spates, Product Lead, Google Home.
ALSO READ: Google Earth gets very clever Measure Tool
Spates further says, "You can do all this and more in Spanish across all your Google Home products -- Home, Mini and Max. And now, Google Home and Google Home Mini are also available in Spanish in both Mexico and Spain."
Google shares the following examples of Spanish commands that work with Home.
Ask about your day with "Ok Google, ¿cómo será mi día?" and get a full rundown of what's on your schedule for the day.
Get to know more about the World Cup by asking "Ok Google, ¿cuándo juega México?" or cheer for your team with "Ok Google, dame un cántico de fútbol".
Listen to your top songs just by saying "Ok Google, reproducir mi lista de reproducción para hacer ejercicio" and start enjoying the hits.
Turn down the temperature with your voice by asking "Ok Google, sube la temperatura del termostato" so you and your family stay comfortable without leaving the couch.
Celebrate your birthday asking "Ok Google, cantamé Las Mañanitas".
Are you a Spanish speaker that plans to use this new functionality? Do you think Google should be commended for catering to this very important part of the population? Please tell me in the comments below.