Google Earth gets very clever Measure Tool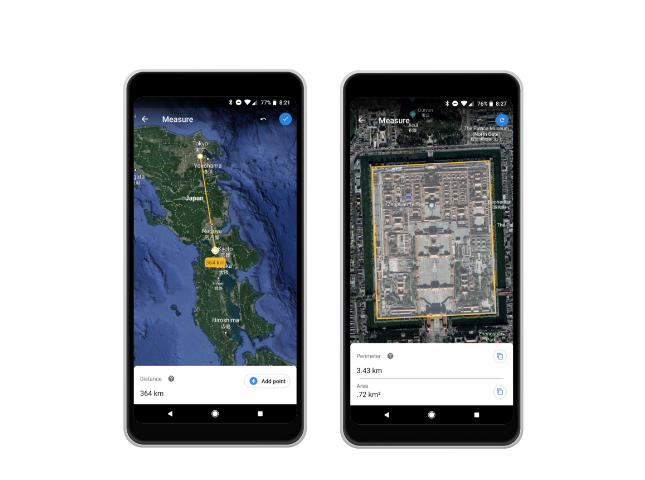 Nowadays, people take technology for granted. For instance, we aren't far removed from depending on paper maps to find our way while driving -- turn-by-turn navigation is like magic! And yet, many folks just aren't impressed by it -- especially those born after public GPS became commonplace.
Companies like Google could rest on their laurels since mapping technologies are "good enough," but the search giant is constantly innovating and adding new features. While Google Maps is more popular than Google Earth these days, the latter is still used by many. Today, the search giant adds what it calls the "Measure Tool" to Google Earth, and as you can imagine, it is used to measure -- both distance and area.
ALSO READ: Google releases VR180 Creator for Linux and Mac only
"Ever wonder how far your hometown is from the North Pole? Or maybe, you simply want to measure the length of that hike you just finished. One of the most requested features for Google Earth is the ability to measure distance and areas. So today, we're adding a Measure Tool, available on Chrome today, Android this week and iOS is coming soon," says Gopal Shah, Product Manager, Google Earth.
Calculating distance can be quite useful for various reasons, such as helping runners, hikers, or bikers plan a path that best meets their goals. I am much more excited about the area calculation, however, as it can be very beneficial for both business and personal needs. For instance, I envision a landscaper drawing lines around a property to figure out how many trees to buy.
If you want to give Measure Tool a try, you can simply go here using Google Chrome. The tool will be added to the Android app soon, but iOS users will have to wait a bit.