Pandora Premium now available on Samsung Smart TVs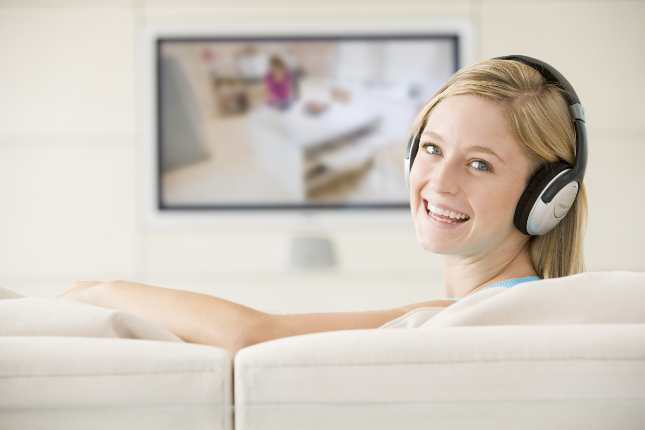 Pandora Premium may not be the most popular streaming music service, but apparently, it does have its fans. You can listen to the service on many devices, such as your computer, smartphone, and tablet.
Starting today, Pandora Premium users get yet another way to enjoy the service -- Samsung Smart televisions. You see, Pandora is delivering an application for these TVs. If you think enjoying music using a TV is crazy, think again -- you don't have to listen to Pandora using the television's internal speakers. For better audio, you can connect a receiver or sound bar to the TV.
ALSO READ: Samsung unveils Chromebook Plus (V2)
"Our new TV app is here: Pandora listeners with select Samsung smart TVs can now experience an intuitive, easy solution for living room listening with a beautiful new design. Control your in-home experience with access to personalized and seamless on-demand listening with Pandora Premium -- whether you're setting the mood for a party, cooking in the kitchen, or (finally) doing all of those household chores. It's totally unique to you, easy to use and loaded with amazing features for $9.99 / month," says Pandora.
The company shares the following features of the updated Pandora app for Samsung Smart TVs.
Search and play songs, albums, or playlists for any occasion.
Listen to one of more than 250 curated playlists, create your own, or check out your Personalized Soundtracks, unique just to you.
Enable Autoplay so the music never ends. Pandora keeps it going with songs similar to what you were just jamming to.
Easily control Pandora playback through your smart remote.
ALSO READ: Pandora launches unlimited Premium Family plan
If you have a Samsung Smart TV, you can search for the app update immediately. Keep in mind, Pandora says it is compatible with "select" TV models, so your mileage may vary. Unfortunately, there doesn't seem to be a list of compatible models just yet.
Image credit:  Monkey Business Images/Shutterstock