Roku TV Wireless Speakers are both intriguing and concerning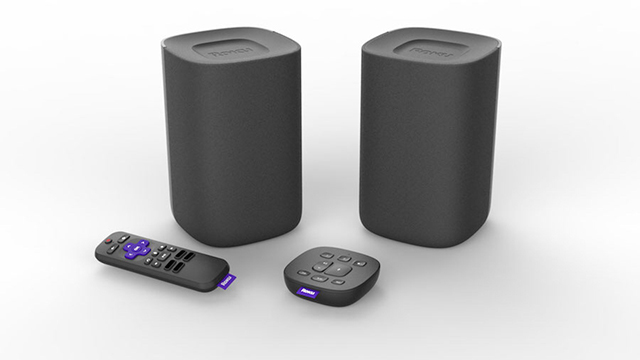 I am not fan of smart televisions -- I prefer connecting a streaming media box to a "dumb" TV. Believe it or not, I have a smart Samsung TV, but I don't connect it to the internet. Why? I don't trust TV vendors to stay on top of security exploits and such. Instead, an Apple TV 4K provides me with my streaming media needs, such as YouTube TV, Netflix, and Amazon Prime Video.
If I had to buy a smart television and use its internet-connected capabilities, however, I'd probably opt for a Roku TV. Why? Because Roku actually offers a consistent platform with regular updates -- it is not a half-baked OS that will be abandoned. Today, Roku unveils a pair of wireless speakers for televisions that leverage its platform -- the unimaginatively named "Roku TV Wireless Speakers." While they are rather intriguing, I do have a specific concern.
"Unlike home theater systems, set up is simple with wireless pairing to Roku TVs via Roku Connect. Once paired, users can listen to audio from any streaming channel on the Roku platform, live TV from an antenna, or other devices such as a cable set-top box through the Roku TV Wireless Speakers. The speakers support Bluetooth music streaming from mobile devices. They also offer Automatic Volume Leveling to lower the volume on loud scenes and boost the volume on quieter ones and Dialog Enhancement to improve the intelligibility of speech," says Anthony Wood, Founder, Chairman and Chief Executive Officer, Roku.
ALSO READ: I cut the cord and switched to YouTube TV -- I couldn't be happier [Review]
Wood further says, "Roku TV Wireless Speakers work exclusively with Roku TVs, which accounted for one out of every four smart TVs sold in the U.S. in the first quarter of 2018. They ship with a Roku TV Voice Remote, which controls both the Roku TV and the speakers, as well as the all-new Roku Touch. Roku Touch is a battery-powered tabletop voice remote featuring a press-and-hold design for voice commands, playback control buttons and programmable preset buttons. Some of the most popular channels on the Roku platform are streaming music channels, and with Roku Touch it is even easier to use Roku TV and Roku TV Wireless Speakers to listen to music."
Roku shares the contents of the Roku TV Wireless Speakers below.
Roku TV Wireless Speakers x 2
Roku TV Voice Remote
Roku Touch tabletop remote
Power Cables x 2
AAA Batteries x 4
ALSO READ: YouTube TV offers heartfelt apology for World Cup outage, promises free week of service
While the Roku TV Wireless Speakers seem like a fine enough product, I do have an issue with them. What exactly is my concern? I do not like they only work with Roku TV. If you already own a Roku TV, and you buy these speakers, you should have a nice experience. But what if your TV breaks? Now you have to buy another Roku TV or your speakers are almost worthless -- I suppose they can still function for Bluetooth, though.
Ultimately, the lock-in is a bit concerning. Most consumers would be better served by a sound bar if they just want to enhance their TV audio. After all, a sound bar will work on any TV -- regardless of brand or platform. Many offer Bluetooth now too.
Roku says these wireless speakers won't ship until "late October," which feels like an eternity. The cost is $199, but if you pre-order before July 24, you can get a $50 discount.